Shopping Cart
Your Cart is Empty
There was an error with PayPal
Click here to try again
Thank you for your business!
You should be receiving an order confirmation from Paypal shortly.
Exit Shopping Cart
Grandma's Place of Natural Learning Center
Is The Best Place for Learning
  Hi folks, I hope you are doing well! Grandma heard quite a bit on the news last night about Russia taking over Ukraine. This is a very bad move on Russia's part because United States will not allow for their power to exist and they will retaliate in every way possible upon this happening. It definitely may come into a 3rd World War. Grandma has a book and an activity for Ukraine and Russia for Easter. However, it will have to wait. We will have to finish two other books on Ireland and start on activities for the Pioneer's and Native Americans. Grandma has at least 4 more for Vietnam and Korea to finish up also. She has more days leading up to Jesus death to assign to you also before Easter
. However, I found a book on the power of Vinegar, and I already know what garlic can do. Therefore, I hope to give you as much information on this as I can. The first link is on
Vinegar
 and Honey. The next link is on the
PH balance of Vinegar
, next the power of
Vinegar with Baking powder
, with
Other Cleansers 1
, and
Other Cleansers 2.
 Then add the
power of Garlic
and what do you have. Not to bring in the value of Green vegetables and fruits to the situation. I will leave those up to you. A little note here, the book I read on the different Vinegar's and its power along with a section of its use with garlic says when it is talking about Vinegar Supplements to be careful because since it is the acetic acid of vinegar that is suppose to help people which is at a "level of 11 percent, acetic acid can cause burns to the skin. And at 20 percent, it is considered poisonous. Against what was said the acetic acid content actually ranged from 1.04 percent to 10.57 percent. They recommended it was best to go natural on vinegar. The information I read was out of a little pamphlet in my mom's home called 
The Healing Power of Vinegar
by Gayle Alleman, M.S., T.D. (Publications International, Ltd. 2007). However, Grandma's mother has recommended it for years
.
Grandma will now move to the Calendar History of March 20 which is actually the first day of Spring considering with all the snow we are getting it doesn't feel much like Spring.
March 20 is also National Agriculture Day which Book (1) brings it out in Animal behavior saying, "Young (children) will enjoy celebrating National Agriculture Day by taking turns imitating different farm animals while classmates guess what they are. Also have the kids draw and color pictures of their favorite barnyard animals, then bind them together into a book."
The first birthday on March 20 is of Bill Martin, children's author in 1916. Book (1) says to "Use Bill Martin's The Ghost Eye Tree to introduce children to "round-trip" stories--stories that begin and end in the same place. Provide your (children) with circles divided into quarters. Then have them retell The Ghost Eye Tree by drawing pictures depicting scenes from the book in sequence around the circle. Tell them to begin at the top and go clockwise.
The next birthday on March 20 is of Mitsumasa Anno, children's author and illustrator, born in 1926.
The next birthday on March 20 is for Fred Rogers, host of the TV show "Mr. Rogers' Neighborhood", born in 1928.
The next birthday on March 20 is for Lois Lowry, children's author, born in 1937.
The last birthday on March 20 is in 1945 for Pat Riley, basketball player and coach.
Big Bird, "Sesame Street" character was also began on this day of March 20.
An event for March 20, 1852 included Harriet Beecher Stowe's antislavery novel, Uncle Tom's Cabin, was published.Book (1) says, "Harriet Beecher Stowe's antislavery novel, Uncle Tom's Cabin, stirred deep discord among Northerners and Southerners before the Civil War. Ask your students to do a time line (which we have) beginning in 1852 with the publication of Stowe's novel and ending in 1863 with the Emancipation Proclamation."
One last event happened in 1883 in which the inventor Jan Matzeliger received a patent for his Shoe-Making Machine.
Now Grandma is going on ahead with an Irish book called "Clancy's Coat by Eve Bunting (Frederick Warne
& Co. 1984, 44 pp.)
Tailor Tippett and Farmer Clancy are the best of friends. But, when Tippett's cow, Bridget, tramples Clancy's garden, the two friends become enemies, fast. Only when the cold March winds force Clancy to take his overcoat to the tailor for mending does the friendship begin to mend as well.
Before Reading Clancy's Coat
Ask the children if they've ever had an argument or disagreement with a friend. Ask students to tell why it is sometimes easy to get angry and argue and much more difficult to make up. Tell the class that the book you are about to share is about two characters who used to be friends until an argument came between them. Now they are struggling to become friends again.
After Reading Clancy's Coat
Have the children explain how each of the men felt when Bridget the cow ruined Clancy's vegetable garden. Does each man believe that he is right? Is it possible that two different points of view could be right at the same time? Discuss.
Follow-up Activities
For Argument's Sake
Clancy and Tippett each thought he was right. Neither could see the other's point of view. Ask students to group themselves into those who think Clancy was right and those who agree with Tippett. After they discuss the merits of their points of view, have them role-play, reversing roles to try to see and express the other viewpoint.
Irish Tea Party
In Clancy's Coat, the two men mend their friendship over tea and bread, and the Irish, like the Russians, Chinese, Scots, and English, are closely associated with tea drinking. (The children) will enjoy celebrating their friendships with an authentic tea party."
"Visit a health food store to purchase decaffeinated Irish tea bags. Plan to serve tea with cream, sugar and honey. Then, help the children make an Irish soda bread, according to the following recipe, to sample with their tea (children can take turns measuring, mixing, shaping the loaf, and timing the baking, but you or another adult will have to do the cutting with a very sharp bread knife to achieve the thinnest slices):
Irish Soda Bread
4 cups all-purpose flour (unbleached is best)
2 teaspoons salt
3/4 teaspoon baking soda
3/4 teaspoon double acting baking powder
1 1/2 to 2 cups buttermilk
1/8 cup caraway seeds and/or 1/4 cup dried currants(optional)
Combine dry ingredients and mix thoroughly. Add enough buttermilk to make a soft dough (like biscuit
dough) that will hold its shape. Knead on a lightly floured surface for 2 to 3 minutes, until smooth. Form into a round loaf and place on a greased cookie sheet. Cut a cross on top with a sharp knife and bake at 375° for
35 to 40 minutes. (The loaf is done when it sounds hollow when tapped.) Let cool completely before
slicing very thin and serving with butter.
Irish Stitchery
Because Tippett is a tailor" buy some sack dish towels at Walmart and find embroidery patterns to trace on or iron on the the dish towels to practice on with your children. Try to do a whole set of towels together.
That is all for tonight! Have a good night.
Good Morning folks; I hope everything is well with you. Reminder of chores; Childrobotics; Physical Education, Health, or Dancing; Language of ABC's, sounds, words, vocabulary; extra reading; math; science; writing; yearbook; family scrapbooks; journal writing; and the newspaper. Grandma is only going to give you the Calendar History today and as many exersizes for the stories as she can along with a small section out of Book (57) on Peanuts.
Calendar History:
Today is March 14 and the first birthday on this day is for Lucy Hobbs Taylor, American who became the first female dentist, born in 1833. Book (1) says, "When Lucy Hobbs Taylor was born in 1833, dentistry had not yet become a profession. It wasn't until 1840 that the first dental school was established. Besides having top-notch academic skills, a dentist must also possess good manual dexterity. Have (the children) list activities and hobbies that help develop manual skills (sewing, model building, drawing, painting). What other professions require specific physical skills? How can those skills be acquired?" Here is a link to
"Dealing      with Stress"
which is only one manual skill, Life skills is part of it, bicycle tricks and skateboard, Grandma is getting the idea it has to do with developing control of our bodies and especially our hands in order to develop skills for our body to control it's functions. They showed a lot of sports skills in this section on Youtube. It is hard for Grandma because she can't find her control box for the speakers since the move and can't hear the videos. One skill taught is taking the Blood Pressure which does take skill. Being able to relax and bring that pressure down is all part of Stress management.
The next March 14 birthday is of Casey Jones, American railroad engineer, born in 1864. Book (1) tells the story, "American folk hero-John Luther "Casey" Jones gave his life to save his passengers when the train he was driving, the "Cannonball Express," collided with another train blocking the tracks near Vaughan, Miss. Invite your students to tell about their heroes. Has someone ever helped them in an extraordinary way? How can they help other people?" Grandma knows this first link is partly a sales promotion for Fisher price toys, but it teaches us
a lot of ideas
. Maybe Grandma can even make connections with them to help us. Grandma was looking for a link to
the "Casey" Jones story
for you when I found it. Here is one link of a
cartoon version of the story and the song.
 Here is
another cartoon version
of the story. The next three links
Ninja Turtle 1
,
Ninja Turtle 2,
and
Ninja Turtle 3
may be very fun and interesting to learn. There were more movies and cases "Casey" Jones falls in as a good example for children. The idea of "Casey" Jones could definitely lead children into the discussion of their heroes and what makes real heroes. A very good lesson for learning which ties to reading comics to drawing the characters and other cartoon characters. Grandma found this so full that it would be a good idea to send children directly to it through youtube to get the full learning they might want and you could develop from also.
The rest of the birthday's include:
Albert Einstein, German-American physicist, born on March 14 in 1879.
Marguerite DeAngeli, children's author, born on March 14 in 1889.
Hank Ketcham, American cartoonist who created "Dennis the Menace", born on March 14  in 1920(?).
Quincy Jones, American composer and musician, born on March 14 in 1933;
and Billy Crystal, American comedian and actor, born on March 14 in 1947.
Events on that day include:
The First Town Meeting in America was held at Fanevil Hall in Boston on March 14 in 1743.
Then on March14 in 1794 Eli Whitney patented the Cotton Gin.
It is also National Peanut Month which Grandma has a lot to give you about. First of all Book (1) has to say in ""Peanuts galore"-Peanuts have been growing in South America for more than 1,000 years. (Natives) along the Chicma River in central South America were the first people to realize the plant's food value. But it was George Washington Carver who found the most uses--more than 300--for peanuts. For example, Carver used peanuts to make fuel, medicines, cosmetics, inks, and dyes. Have your (children) cut out peanut shapes from brown construction paper, then list on them as many uses for peanuts as they can think of. (Grandma thinks they could make great letter characters). Post the paper peanuts on a bulletin board to mark National Peanut Month.
Ok, now Grandma has information in Book (57) to give you about peanuts in a section called ""Peanut Power" by Teddy Meister,
Say it With Peanuts
Peanuts are full of proteins, minerals, and vitamins (However, be careful because some children are allergic to peanuts). Find out about their other benefits and create a billboard advertisement convincing people to eat more of them. Use a lot of descriptive adjectives in the ad.
Create word pictures about nuts. For example, a walnut might be pictured as a nut growing on a wall. Can you think of something for a cashew nut? Chestnut? Beechnut? Butternut?
Create some interesting sentences using NUTS as the starting letters for each word. For example, Ned Uses Toy Soldiers.
"I'm nuts about you!" "You're making me nuts!" Think of other "nut" sayings that can be written on mural paper and hung up for a class graffiti wall.
"Polly Pickens plays perfectly practiced piano pieces." This is an alliterative sentence because each word begins with the same letter. Write others for "p" (peanuts) or "n"(nuts).
Peanuts in the Laboratory
In a series of picture flash cards, show how peanuts get from planting to harvesting.
Gather different varieties of nuts. Look for pictures and information about them in reference books. Record facts about their growth, harvest, and use. Collect all of this in a "nut" book. Display it in the library(at your home).
Which varieties of nuts were grown several thousand years ago? Find out about ancient legumes and how they were used. Prepare a poster showing these ancient types and the parts of the world they came from.
Brainstorm a list of other plants that ripen underground. How are they like peanuts? How are they different?
A World of Peanuts
Using an outline map of the United States, show major areas where peanuts are grown. List states and countries beginning with each letter in the word peanut. For instance, "p" might be Panama and "e" could stand for Egypt.
Create a "World of Peanuts" chart showing different countries where peanuts are grown. Which country distributes the most?
Create your own island shaped like a peanut. Identify different geographical forms, lakes, rivers, etc. Name the island after yourself.Cities and towns might be named after peanuts, such as Gooberville, New Legume, and so on. Describe the main sights to see on your island that might attract tourists. Be sure to include a legend, scale of miles, and compass. (This could also be put in the middle of our little town we had started to make in the beginning of classes.)
What is the largest peanut-producing state in the United States? Check product maps. Develop a campaign slogan which that state could use to create more national interest in the purchase and use of peanuts.
Peanuts and People
Ancient tripes found many uses for varieties of empty shells. List ways they might be used today. Can you brainstorm ten new uses?
Peanuts,
or
goobers
, comes from the Congo word
nguba
. First sold commercially in 1870, it was an important food source for soldiers during the Civil War. (This could be added to our timeline sheets.) The song "Eating Goober Peas" is from this period of history. Learn the words and prepare a song tape for the class. Make lyric cards so they can sing along. (Here is the link to the song
"Eating Goober Peas")
Hot peanut salad is a Chinese specialty. (My husband loves them roasted in a skillet by tossing them around in a slight bit of oil or sprayed pan on the heat. Grandma had some in Mexico that a gentleman or Senior had soaking in lemon water. They were real good.) Look up recipes using peanuts (especially the Mexican cookbooks. They call them Cayotes). Can you find any unusual ones native to other countries? Make a "Peanut World Recipe" file. Interview parents and friends for their favorite recipes using peanuts. Visit restaurants specializing in ethnic foods and ask if they serve dishes using peanuts.
Peanuts were first used over 2000 years ago in South America. Read about this period of ancient history. Find out about the culture of these early people and the uses developed for peanuts. Write a brief report to share with classmates.
How do you think growing peanuts in the United States began? What theories do you have? Write them down and explain why you feel this way.
Peanuts by the Pound
Collect candy recipes involving peanuts, and select your favorite one to try at home. How might the recipe be improved? What could be added? (Grandma says to be careful here because a lot of these recipes and foods bought has corn syrup and soy bean; therefore they can be part of the Monsanto and GMO threats and could be used as a precaution for foods not to eat.) What proportions of nuts to other ingredients are used?
The average person eats about three pounds of nuts a year! How much would this be per month? Per week? Conduct a survey...and find out approximately how much they eat a month. Compile the results, and construct a graph to show your findings.(Now peanut butter might be a good thing to eat and use in many recipes good for us.)
Visit your local food market produce section. Examine the jars of shelled peanuts. What is the price per weight of each jar? Examine the bags of unshelled peanuts. How much do they cost for the same amount of shelled? Which is the better buy? How do you account for the difference?
Peanuts are a commodity on the stock exchange. Look up the phone number of a local stockbroker. Call and ask someone to explain what this means. Perhaps you can arrange for a speaker to talk with the (children) about stocks, bonds, and commodities. (Maybe you could dress as one.)
Which peanut manufacturers are the most popular in terms of sales? Make a list of the different brands of peanut companies you can think of. (A visit to your local supermarket will be helpful!) Interview family members and friends to see which company's products they prefer. Write a letter to the company you find most popular telling them about your interviews.
Picture-Perfect Peanuts
Roasted, salted, ground into peanut butter, candy, baked goods, cooking oil--over 300 uses for the peanut were discovered by George Washington Carver. Create a collage using peanut product pictures from magazines and newspapers.
Borrow an ink pad from your teacher. Press your thumb into the pad and make several thumb prints on art paper. Turn these into "peanut people" by adding lines to create faces, arms, legs, etc. Add color to the finished prints.
Examine the symbol of the company using the peanut man. What could you do to add to the symbol and make it different? Try some original ideas to improve the symbol, or make up a totally new one.
Collect peanut shells. Brush them off and give them several coats of varnish. Create "shell" jewelry or pictures. Use shell halves or the outside texture of the shell itself. Dip into paint and press on paper for shell prints."
Considering Monday is Saint Patricks Day and also the birthday of Grandma's daughter, Andrea, we will be given some Ireland or Irish links for your usage. She is not only part German heritage, but Scotch Irish and English along with Grandma. We actually descend from the Parr family of the last queen of Henry VIII even though she died giving birth to her child that died later. However, the father to that baby was from Spain. Grandma's granddaughter Eva also has Mexican blood involved in her, if you have not been able to tell yet she is pretty partial to her but situations this year have separated us and Grandma is very sad over it. Read any books over the weekend and be prepared for a fun little home parade given in Book (1) for that day with all kinds of things they can bang on and pretend they are drums.
Grandma also want those children that are older to start reading at least part of the Little House on the Prairie and or Sarah Plain and Tall. Other shorter stories we will read are the Ox Cart Man, Wagon Wheels, Molly's Pilgrim, and The Girl Who Loved Wild Horses.
However, for today Grandma will give you activities to go with The Empty Pot by Demi about China.
"Before Reading Activity
Would you be honest even if it meant you might get in trouble? (Discuss.)
This is a story about a boy named Ping who lived in China. He has to choose whether or not to be honest. Listen to what happens to him and how he is the same and different from you.
...
After Reading Activity
What did Ping do about being honest? (Discuss.) How is he the same as and different from you? (Discuss.)
Writing...
Group Activity: Predicting Outcomes
Do you think Ping would make a good emperor? Why, why not? (Discuss and list ideas... . Model writing sentences from student responses.) 
Pre-writers: Draw a picture showing what kind of emperor Ping would be. ...copy and complete this sentence:
"Ping would be a __________________________________emperor because__________________
_______________________________________________________."
Beginning Writers: Draw and write about what kind of emperor Ping would be and why.
Experienced Writers: Write a paragraph explaining what kind of emperor Ping would be and why. Illustrate your work when done.
Reading Experience:...
You will Need:
book: The Empty Pot, by Demi
writing paper 8 1/2 x 11"
pencils
Story Map
This activity deals with the characters, problem and solution presented in the story.
Before Reading Activity
Who were the characters in the story? What was the problem Ping had to face in the story? How did he solve it? Listen for these things in the story again.
...
After Reading Activity
Who were the characters in the story? What was the problem. Ping had to face? What was the solution? (Discuss and list ....)
Student Assignment: Children fold paper into horizontal fourths. Tell each child to write his or her name and the title and author of the book on the first quarter. On the second quarter, write the word "Characters," and across from it list and draw the characters in the story. In the third quarter, write the word "Problem." Across from it, write and illustrate the problem in the story. In the last quarter write "Solution," then write and draw the solution of the story.
Math:...
You Will Need:
8 1/2 x 11" blank paper (one per child)
pencils
snow pea pods (one per child)
butcher paper
crayons
rulers
Estimation/Measuring/Graphing Snow Pea Pods
The Chinese use snow pea pods in many of the dishes they prepare.
Sorting, Sprouting, Planting Seeds
Children fold their papers in horizontal quarters.
Give each child a pea pod and have each estimate how many peas are in the pod and record it in the top quarter.
Each child measures the length of his or her pod, then records its length and draws its actual size in quarter #2.
Tell the children: Open your pod and count the number of peas in it. Record the number of peas in quarter #3. Taste the peas and write how they taste.
In quarter #4, draw all the peas in detail.
On two class graphs made from butcher paper, record how many peas were in your pods and how long your pods were.
After the activity is complete, read the graphs with the children, asking such questions as: How many people had _____peas in their pod? Most people had______peas, etc.
Science: ...
You Will Need:
potting mix
transparent tape
bean sprouts (one per child)
5 different types of seeds of varying sizes, shapes
a copy of the following page to fill out and do
Sorting, Sprouting, Planting Seeds
Sort your seeds. How many kinds of seeds do you have?______________________
Draw the different seeds you have.
3.     Here are the different parts of a bean sprout. Draw your bean sprout. Find the parts.
                                                              leaves
                            stem
                                                                seed
                            root
4. Taste you bean sprout. What did it taste like?_________________________________________
______________________________________________________________________________
______________________________________________________________________________
5. Tape a different kind of seed to the outside of each cup. Draw the seed taped to each cup. Draw the
     plant you think will grow.
6. Put potting soil in each cup. Plant the seeds in the right cup. Water it. Put it in the window.
Social Studies:...
You Will Need:
red butcher paper
construction paper
several long blankets(for dragon)
plastic laundry basket w/handles
scissors
paste
paint
...
Map
Locate the continent of Asia on (a) map..., then locate China on it. Color China.
Chinese New Year
This traditional celebration is a centuries-old spring festival. The Chinese lunar calendar determines the date so it usually occurs between the middle of January and the middle of February.
For the Chinese, the New Year is a time to get rid of the old and welcome the new. If people owe money, they try to pay their debts before the New Year.
Families hang scrolls with short poems about good wishes written in Chinese. The family also makes an arrangement of oranges because the Chinese word for orange sounds like the word for "wealth."
On New Year's Eve a big family dinner or banquet is served with traditional Chinese food. After dinner, the children stay up late and bow to their elders as a sign of respect. The children receive red envelopes of lucky money as a sign of respect. The children receive red envelopes of lucky money as a sign of respect. The children receive red envelopes of lucky money called "Lai-See" throughout the New Year. In China, red is the good luck color. Only paper money is given since coins are thought to be bad luck.
According to the Chinese Zodiac Calendar, each year is associated with a different animal. Those people born in the year of a certain animal are thought to exhibit certain characteristics.
The last day of the Chinese New Year, the Dragon Parade takes place. It is considered the highlight
of the whole New Year celebration. The dragon is accompanied by firecrackers to scare away evil spirits and bad luck.
Note: Arrange four oranges as a New Year display--three on the bottom, one on top. Red lucky money envelopes can be found at many Asian food markets. Chinese fortune cookies are not a Chinese tradition; they are an American invention.
To Make a Dragon: Invert the plastic laundry basket, cover it with red butcher paper (leaving holes for the eyes), and decorate it with paint and construction aper to look like the head of a dragon.
For the dragon Dance, have children line up in single file, arms on the waist of the child in front of them with blankets draped over themselves to form the long, snake-like body of the dragon. The child in the lead holds the dragon's head over himself or herself and leads the parade dance by dramatically dipping and swaying the large head from side to side. The rest of the children follow the leader as they are led in serpentine movements around the classroom and outside.
Art:...
You Will Need:
butcher paper
rolls of white shelf paper
black watercolor paint
paintbrushes
Chinese characters(possibly provided by a link)
Chinese Characters
Chinese writing is traditionally done with a brush and black ink on paper. The Chinese don't use an alphabet as we do; they use characters that have meaning by themselves. The words are written from top to bottom. There are thousands of Chinese characters.
Cut a length of shelf paper for each child's "scroll."
Have children hold their brushes straight up and down without their arms resting on the paper. This is the traditional way to hold the brush.
Write numbers 1-10 and other symbols on butcher paper for children to copy."
Have a good day! 

Today is Thursday, March 6 and Grandma hopes it will be a good one at that! Get your tasks done, Childrobotic, music, dancing of physical education done. For a health lesson you could talk about your skin and what nutrients can do for it. Also research and find out what is being said about anti-bacterial stuff and is non exposure to a little germs the best for us or if some exposure develops antibodies in our system. Grandma should do some research along with you. I will see what I can find. Link to
anti-bacterial products
first.Then look into
osteop
orosis. Lets add some
animation
to the scene. Now look at what
Coconut oil and Turmeric
can do. Now look at
Histamine
and what it does. What about
Beta Glugen
for our immune system?
We will move from here to our Bible. There was a part for yesterday about the Temple in Mark 11:12-19 to read. Then lets read "Jesus anointed by a Sinful Woman, Luke 7:36-50; Jesus talk with a Samaritan Woman, John 4:1-26; Life in Bible Times-Carrying Water--Getting each day's water supply was the job of women. Each day they came to the town well, filled their jars, and then carried the full water jars home on their heads." from Faith Alive. Read a lesson "Samaritan Opposition, Luke 9:51-55; The Disciples Rejoin Jesus, John 4:27-38; Many Samaritans Believe, John 4:39-42; Parable of the Good Samaritan, Luke 10:25-37; Did You Know? What was a Samaritan? Luke 10:33 A Samaritan was a person who lived in Samaria, a district between Judea and Galilee. The Jews did not like the Samaritans, who were foreigners. Jesus' story reminds us that, with his love in our hearts, we too can help any person in trouble, whatever his or her race or religion or nationality." as written in the Faith Alive Bible.
We will cover the Calendar History for the day now.
The first birthday is that on March 6, 1475 on which Michelangelo, Italian sculptor and artist was born. Book (1) goes into depth about Michelangelo in say he was the world's greatest artist but also a distinguished architect. He was the chief architect of St. Peter's Church in Rome which Grandma did a painting of in junior high and gave to a teacher. She can tell you it is a very articulate building indeed. Book (1) says to research about Michelangelo's buildings that he designed.Then list the features that are common to his work and to the Renaissance style. Other styles include classical, Gothic, Art Nouveau, postmodernist? Which one do you know of seeing. I also want you to check out his famous paintings and some of his sculpture.

Another person born on March 6 is Elizabeth Barrett Browning, English poet, married to Robert Browning. She was born in 1806.
In 1877 on March 6 Rose Fyleman, children's author was born.
Then in 1937 Valentinia Vladimirovha Tereshikova, Russian cosmonaut and the first woman in space was born on March 6. This might be a good time to introduce the planets to the children and talk about some of the competition we have with Russia and why.
Then on this week of March 6 is Return the Borrowed Books Week and remember it is also Newspapers in education week. Discuss how newspaper are very good for topics of research, debates, and as topic discussion or theme writing.
The first event for March 6 is in 1716 when An Aurora Borealis lit up the skies from western Holland to central Russia.
In 1834 on March 6 The city of York, Canada, was incorporated as Toronto.
In 1836 on March 6 which we will also learn about in our history book this next week along with the pioneer times; that The Alamo fell after a 12-day siege by 4,000 Mexican soldiers.
We will be covering the following books tomorrow Eyes of the Dragon, Grandfather Tang's Story, How the Ox Star Fell From Heaven, Liang and the Magic Paintbrush, Lon Po Po, Our Home Is the Sea; along with books about Vietnam, Korea, and maybe others.
This is all for today folks! Have a good day.
Good Morning Folks! I hope you had some fun yesterday and you are ready for a new day. Do your tasks for the day, Childrobotics, music, dancing or physical activity or you can use the health lesson Grandma will present today. Don't forget your writing, language-words, alphabet, sounds, sentence structure, yearbooks, journal writing, reports, extra reading, and newspapers as well as weather and news broadcasts.
Grandma will start with the calendar history of March 4 first.
The first birthday is in 1678 on March 4 of Antonio Vivaldi, Italian composer.
The next is in 1748 on March 4 of Casimir Pulaski, Polish count and American Revolutionary War hero.
The last is on March 4 in 1906 for Meindert Dejong, children's author.
It is National Nutrition Month; therefore, List your (childrens) favorite foods then look for its nutritional value, some are on the containers. Afterward, the kids can create jingles or bumper stickers advertising the healthfulness of their favorite foods.
It is also National Shoe Week; therefore, you can "discuss the meaning of the saying "It's hard to fill his shoes." Then ask each (child) to name a person he or she admires. What qualities would be needed to fill that person's shoes? Next, give each student a large sheet of paper, scissors, and colored markers. Have each child draw a large shoe, color it, then cut it out. Inside their shoes, the kids should write the name of the person they admire and the qualities needed to fill his or her shoes." Display the shoes for others to see. This could be included in your fair.
The events for the day are as follows:
On March 4, 1493-Christopher Columbus landed at Lisbon, thus completing his first voyage to the New World.
On March 4, 1681-England's King Charles II granted William Penn a Charter for what is now Pennsylvania.
In 1789 on March 4-The First U.S. Congress convened in New York City.
On March 4, 1791 Vermont became the 14th State.
On March 4, 1793-George Washington was inaugurated for a second term. It is the Old Inauguration Day.
Then in 1801 on March 4 Thomas Jefferson became the First president Inaugurated in Washington D.C. Book (1) says Thomas Jefferson helped plan the city of Washington, D.C., describing it as "a very agreeable country residence." He also selected the architecture for many public buildings and presided over the design competition for the Capitol. Using a pseudonym, Jefferson submitted his own architectural plan for the White House, but it was rejected. Ask your (children) what might have pleased him about the design of the Jefferson Memorial.
And in1809 on March 4 George Clinton became the First Vice President to serve under two presidents.
Grandma is going to assign the reading in the Bible and Faith Alive information next. First answer the question from Faith Alive matching with Mark12:1 "Did You knows?-What are parables? A parable is a special kind of story. It teaches a lesson by saying what something is like. When we know what the things in a parable stand for, we can understand what the parable is teaching. Each person in the parable in Mark 12 stands for someone: the man who planted the vineyard--God; the farmers--religious leaders; the servants--God's prophets; the son--Jesus. Jesus was telling the story of salvation in this parable." Read "Parable of the Sower" Mark 4:1-20, Mathew 13:1-23, Luke 8:1-15; "Crowds Follow Jesus" Mark 3:7-12; "Jesus Mother and Brothers" Mark 3:31-35, Luke 8:19-21; "Lamp of the Body" Luke 11;33-53;"A Lamp on a Stand" Mark 4:21-25, Luke 8:16-18; "Parables of the Weeds" Mathew 13:24-29, "...of the Weeds Explained" Mathew 13:36-43; from Faith Alive comes "Life in Bible Times-Sowing Seed--Farmers in the first century didn't use machines to sow their fields with seed. They took handfuls of seed and with a sweeping motion, threw it on the ground they had plowed. A skillful sower could spread gain seeds very evenly." Next read "Parables of the Seed" Mathew 13:1-30; "Parables of the Mustard Seed and the Yeast" Mark 4:30-34, Mathew 13:31-35 from Faith Alive "Did You Know? Mathew 13:36 What is the parable of the weeds about? The parable of the weeds means that Christians live in the world alongside unbelievers. God does not want to lose anyone who will believe in him, so he lets the world go on until the time for Jesus to return." Luke 13:18-21 and do out of Faith Alive "Let's Live It! Luke 13:18-19 Two Ways To Grow--God's plan for all living things is for them to grow. Ask your mom or dad how many inches long you were when you were born. Mark that many inches on a wall. Then stand by the wall and mark how tall you are now.
People grow spiritually too. Talk with your parents. Ask if they can see ways you have grown spiritually in the past two years." Next read  "Parables of the Hidden Treasure and the Pearl" Mathew 13:44-46 and "Parables of the Net" Mathew 13:47-52. Next read a lesson called "A Prophet Without Honor" Mathew 13:53-58, Mark 6:1-5.
Here is some more work you can do this spring tied to what we have learned about Japan. Book (57) says under ""Wonders of Nature" Japanese children learn to appreciate nature at a young age and are trained to observe many things most Western children do not. In order to help your (children) gain a greater appreciation of nature, (when the weather allows us) take them out on a "nature appreciation" walk. Point out simple aspects of their natural surroundings, things usually taken for granted: the rhythm of nature's sounds, the simple elegance of a blade of grass, the complexity in the form of a pine cone.
Let each (child) collect one natural object, such as a stone or twig, which under normal circumstances would be most insignificant. Upon returning to class, have each student study his or her object, taking into account not only its visual aspects but its feel and smell as well. Write a list of words describing it. Using the list of descriptive words, have each student write an account as if he or she were that object. Have students consider what affects them in the form of the object, their likes and dislikes, the influences of nature and the seasons upon them, whether there are friends or enemies in their natural habitat. Let your imaginations take you on a creative journey through nature!
Following are two examples of Haiku Poetry:
                   The caterpillar                                                          A sudden shower
                    Rests upon the barren leaf                                     The big green frog jumps into
                    In the morning breeze.                                            The pond with a splash.
"More examples can be found in Come Along, by Rebecca Caudill (Holt, Rinehart, and Winston)."
"As an exercise in free verse, suggest that each (child) write a line about spring that he or she considers to be poetic."
Below are some Japanese words for American and given the Japanese Pronunciation
    English                            Japanese                                   Pronunciation
    BOY                                   OTOKO NO KO                          OH-TOH-KOH NOH KOH
    GIRL                                   ONNA NO KO                            OH-NAH NAH KOH
    CHILD                                KODOMO                                   KOH-DOH-MOH
    MOTHER                           HAHA                                          HAH-HAH
    FATHER                            CHICHI                                        CHEE-CHEE
    TEACHER                         SENSEI                                       SEN-SAY
    SCHOOL                            GAKKO                                       GA-KOH
    HOUSE                               UCHI                                           OO-CHEE
    GARDEN                            NIWA                                           NEE-WAH
    FLOWER                            HANA                                          HAH-NAH
    BOOK                                  HON                                            HOHN
    JAPAN                                 NIPPON                                      NEE-PON
    WATER                               MIZU                                            MEE-ZOO
    YES                                      HAI                                               HI
     NO                                       LIE                                                EE-EH
You can take this unit on Japan that we have been working on and divide it up into categories as these
below and make booklets of each category.
major cities
art, music, and drama
holidays and festivals
industry
educational system
home life
recreation and entertainment
clothing
geography
Any of these categories you want more of you can usually get off of Internet. You can print out pictures or take a colored picture to a printing place for them to print out. Look in magazines etc. for pictures. You can do this with almost any country you want to learn about or keep a record of.
Book (57) also covers "National Pig Week" given to us from our Calendar History Book (1). Book (57) has a recipe with popcorn as follows:
   "Pig OUt!
   For each treat you need:
pink popcorn ball
toothpicks
thin red licorice
pink, red, white gumdrops or any similar soft candy
Insert two toothpicks in the top of popcorn ball and add gumdrops for ears.
Add two gumdrops to the end of one toothpick and insert in front for the snout.
Cut a gumdrop into flat pieces and attach with toothpicks for eyes.
Add two gumdrops each onto the end of four toothpicks and but on the bottom of the popcorn ball for legs.
Use the thin licorice for tail(Twist before attaching!) and eyelashes, etc.
Add gumdrops for spots, if it sounds good!
When you are finished with your piggy treat you can
         a. Name it.
         b. Make a candy pen for it.
         c. Show it to a friend. (Don't get too close!)
         d. Write a story, poem, or limerick about it.
         e. Use it as a centerpiece on your table or desk at home.
          f  Write directions on how you made it, in correct sequence, with complete sentences.
         g. Make up your own ideas of how to use it.
         h. Write an advertisement selling it.
          i. Or eat it!
Other Pig snacks
  1. Buy pink-frosted animals crackers at your grocery store.
  2. Buy a pig cookie cutter. Make cookies and decorate with pink frosting and other goodies."
Questions:
What would you do if a pig followed you home today after school?_____________________________________________________________________________
If you had a stuffed animal that was a pig, what color would you like it to be, and why?______________________________________________________________________________
If you had a pig for a pet, would you rather have a male or female? Why?______________________________________________________________________________
Suppose you were a real pig. What name would you like and what would you like to do?______________________________________________________________________________
Why do you think some farmers choose to raise pigs instead of other animals?______________________________________________________________________________
Pig Math
Mom went to the store to buy ham and bacon. Her bill was $5.71. How much change did she get from $10.00?____________________________________________________________________________
A pig can eat 9 ears of corn in a minute. How many ears could he eat in_______minutes?____________________________________________________________________________
A hog weighs 1,742 lbs. and a pig weighs 894 lbs. What is the difference in their weight?_____________________________________________________________________________
Farmer Mud has 45 hogs and 203 pigs. How many more pigs?_____________________________
One pound of ham costs $1.76. How much for three pounds?_______________________________
If one hot dog cost__________¢, how much would it cost for 7 boys and 6 girls to each have one?_____________________________________________________________________________
If nine pigs went to the dance, how many pigs' feet were on the dance floor?_____________________________________________________________________________
In one week Farmer Stinks pigs ate 4,096 lbs. of corn and 269 lbs. of hog feed. How many more corn?________________________________________________________________________________
Farmer Oink-oink has 68 spotted pigs, 72 black pigs, 39 white pigs and 325 pink ones. How many pigs does he have?___________________________________________________________________
Art
Draw a picture of a pig for each child with no face if you wish and let them either color and cut clothes to fit on it or draw and cut clothes on the paper. Draw their faces on them.
Make a pig picture they can fit their own face in either paper, brown paper, colored papers, pictures, cardboard windows etc.
The Three Little Pigs
Read the contemporary version with an urban setting by Tony Ross (Pantheon, 1983).
Then have your (children) "fracture" the classic story . Change the story about.
A couple of sarters....
   1. Early one morning in the summer of 1987, three little pigs set out on their Kawasaki 100s to......
   2. Everyone knows Mother Pig sent out her three little darlings to find a new home. However, not too many people know of their recent whereabouts: Hollywood, CA--where they are currently making a new movie called...
Get in the MUD for national Pig Day
1. Make name tags for your students___they can create their own piggy names for the day.
John Mud, Jennifer Swine
 2. When pronouncing the week's spelling words, use them in sentences about pigs, and put them in sentences about pigs.
Pig Talk
went, gone
   1. Farmer Frank Pig______________to the farm of his brother Hamdell.
   2. Hamdell had _________________to live on a bigger farm.
   3. Hamdell had been___________________for a month.
come,came
    4. Frank has_________________to get his brother.
    5. Hamdell_____________________out of the pig house with his radio and skateboard.
    6. Frank______________________wearing his old hat.
ran, run
    7. Frank and Hamdell_______________________down the road.
    8. Hamdell____________________down in the ditch.
    9. Frank had to _________________________after him!
ate, eaten
10.  Frank____________________some lunch along the way.
11. Handell had already____________________so they went home!
Let's Pig Out on Some Good Pig Books
Have books and simple book report forms available. (clovers, pigs, flowers, umbrellas, rain drops) Display book reports. Each book report can include a fun activity.
1. Paint a picture of your favorite part of the book.
2. Use colored pencils and sketch this story with a completely different beginning or ending.
3. Using some colored sequins from the jar on your teacher's desk, dress up the pig in your story in a _____.___________________________________________________________________________
4. Uniquely design something from the book using felt-tip markers.
    tell how the pig in your story would use it.
   With a specific book in mind, very creative projects can be created!
Two activities here and one from the information on Japan in Book (57) mentioned doing a spring bulletin board. If you wish you can do something like this for spring putting Japan , pigs, flowers, etc. on it. Even a poster board is fun You could use poster board. Play games, puppets, skits, etc. Grandma also has things about National Parks , zoos, and animals out of Book (57) starting this week also. Please take care and have a good day. 
Good morning folks! We are starting on March lessons and ready to go with a new week. After doing your tasks for the morning, Childrobotics, music, dance lessons or physical education (which includes any health lessons), we will start on Grandma's lessons for the day.
Grandma wants to start with some science experiment lessons about Magnetism from her Book (12).
The first one is called ""Field lines";
Lay a sheet of drawing paper over a magnet-of curse you already know how to make a magnet-and scatter iron filings on it. Tap the paper lightly, and a pattern forms.
The filings form into curved lines and show the direction of the magnetic force. You can make the pattern permanent. Dip the paper into melted candle wax and let it cool. Scatter the iron filings on it. If you hold a hot iron over the paper after the formation of the magnetic lines, the field lines, the pattern will be fixed.
The next experiment is called ""The earth's magnetic field";
Hold a soft iron bar pointing to the north and sloping downwards, and hammer it several times. It will become slightly magnetic.
The earth is surrounded by magnetic field lines, which meet the earth in Great Britain and North America at an angle between 60° and 80°. When the iron is hammered, its magnet particles are affected by the earth's magnetic field lines and point to the north. In a similar way, tools sometimes become magnetic for no apparent reason. If you hold a magnetized bar in an east-west direction and hammer it, it loses its magnetism."
The third experiment is called ""Magnetic or not?"
Many iron and steel objects are magnetized without one realizing it. You can detect this magnetism with a compass. If a rod is magnetized, it must, like the compass needle, have a north and south pole. Since two unlike poles attract and two like poles repel, one pole of the needle will be attracted to the end of the bar and the other repelled. If the bar is not magnetized, both poles of the needle are attracted to the end."
The fourth experiment is called ""Compass needle"
Stroke a sewing needle with a magnet until it is magnetized and push it through a cork disk. Put the needle into a transparent plastic lid containing water
and it turns in a north-south direction. Stick a paper compass card under the lid.
The needle points towards the magnetic North pole of the earth. This lies in North Canada, and is not to be confused with the geographical North pole, round which our earth rotates. The deviation (declination) of the magnetic needle from the true north is 8° in London and 15° in New York (in a westerly direction) and 1°  in Chicago and 15° in Los Angeles, (in an easterly direction).
The fifth experiment is called ""Dip to the pole,"
Magnetize two steel pins so that their points attract each other strongly. Push them into the ends of a piece of foam plastic about as thick as a pencil and balance this by means of a sewing needle over two tumblers (by shifting the pins and pulling off pieces of plastic). If you allow this compass to swing in a north-south direction, it will come to rest with the end facing north sloping downwards.
The compass needle comes to rest parallel to the magnetic field lines which span the earth from pole to
pole. This deviation (dip) from the horizontal is 67° in London, 72° in New York, 60° in Los Angeles and at the magnetic poles of the earth 90°." 
The sixth experiment is called ""Magnetic ducks",
Make two ducks from paper doubled over and glued and push a magnetized pin into each one. Place the ducks on cork disks in a dish of water. After moving around they line up with their beaks or tail tips together in a north-south direction. The ducks approach each other along the magnetic field lines. Their  movement is caused by different forces: the attraction of unlike magnetic poles, the repelling effect of like poles, and the earth's magnetism. Set the magnets so that two poles which will be attracted are placed in the beaks." 
Grandma is going to give the lessons from Faith Alive for Bible reading now. From now on most the things Grandma gives you out of the Bible to read will either be Parables or Lessons Jesus gave. The first one to read is  lessons called "Woe on Unrepentant Cities" Mathew 11:20-24; "Rest for the Weary"
Mathew 11:25-30 along with Faith Alive's "Life in Bible Times-Yokes--Wooden yokes were worn by
teams of animals. Oxen yoked together shared the load. Jesus promises to share our load and work beside us." Also read from the Bible "Blessings  and Woes" Luke 6:17-26; "Seven Woes" Mathew 23 along with Faith Alive's "Life in Bible Times-Phylacteries--When Jewish men prayed, many tied special boxes holding Bible verses to their arm and forehead. These were called phylacteries. Jesus criticized men who did this to make people think they were especially holy.";
"Did You Know? Mathew 23:28 What are woes? Woes are sorrow, grief or trouble. Jesus uses this word to warn the teachers of the law and Pharisees. He tells them seven reasons why they are in trouble with God.
 Next read a works of Jesus in the Bible that Grandma thinks she missed called "A Crippled Woman Healed On the Sabbath" Luke 13:10-17 along with a Lesson called "Lord of the Sabbath" Mathew 12:1-21; Mark 2:22-28; and Luke 6:1-11.
Next read from the Bible"Jesus and Beelzebub(Satan)" Mark 3:1-6; Mark 3:20-36; Luke 11:14-28 and answer from Faith Alive "Did You Know? Mathew 12:24 Who was Beelzebub? Beelzebub was another name for Satan. Jesus' enemies claimed that Jesus cast out demons by using Satan's power. In this passage Jesus showed his enemies that they were foolish and wrong." 
Last for today from the Bible read "The Sign of Jonah" Mathew 12:38-45; Luke 11:29-32.
Grandma is going to give parents the beginning of March from the Calendar History and that is it for today because she feels this is enough for one day. She will resume some other things coming tomorrow.
March is the beginning of a new month with "Month long Observances of: Frozen Food Month(It can have its advantages and disadvantages(check the label of ingredients to understand- Corn Syrup and Soy are considered bad when at one time soy was considered good);
Let's Go Fly a Kite Month; National Dandelion Month ( some places east Dandelion as routine and special-also very good for a person, so are tulips);
National Good Health Month; National Hamburger Month; National Nutrition Month; National Peanut
Month; National Women's History Month.
Week long Events include National Foreign Language Week (first week); National Shoe Week (first week);
Return the Borrowed Books Week (first week); Volunteers of America Week (first week; National Drug and Alcohol Awareness Week (be sure to cover some of this with the children because they could be
approached by some stranger at some time later in life or that you do not know about.)  (first full week);
Newspaper in Education Week (first full week); Procrastination Week (week beginning on the first Sunday);
Girl Scout Week (week including March 12); National Chocolate Week(week of the second Monday) Fun Mail Week (second full week); National Poison Prevention Week (third week); Art Week (last full week).Special Days and Celebrations include: World's Largest Concert (usually the first Thursday); Iditarrod Trail Race (begins on the first Saturday); St. Patrick's Day (March 17); First day of spring (March 20 or 21);
Agriculture Day (first day of spring).
Project of the Month: Shoe Showcase-Start the month off on the right foot: Spotlight shoes during National Shoe Week." Hunt for "different kinds of media that contain references to shoes-for example, stories, songs, films print advertisements, and TV and radio commercials."....list specific examples from  the various media...select a particular "shoe medium" to research and collect material about for a..."Shoe Showcase Multimedia Fair." For example you could research shoe stories and gather a variety of appropriate books, then organize story-telling sessions for primary students. Then create several "shoe math" problems for the fair. Your child could interview  shoe-store owners, or shoemakers etc. with a number of important questions. You could design shoe-shaped catalogs detailing the fair's exhibits and contributors and hand them out to friends and people that might need shoes.
You could also go through the ages together and see what people have worn through the ages.
Now we will start with the days birthdays and events.
The first birthday for March 1 is of Margaret Frisky, children's author, born in 1901.
Richard Wilbur, American Poet, was born in 1921 on March 1.
The first event happened on March 1 in 1781 in which the 13 original states adopted the Articles of Confederation, paving the way for federal union. In 1790 Congress authorized the First U. S. Census. Book (1) explains that "Everybody counts- The U.S. Bureau of the Census collects billions of pieces of information, then computes and publishes statistics. For example, the census tells us how many people carpool, how many televisions are in the average household, motorcycles. Create a mini census and decide on three questions to ask, then develop a survey sheet. Interview some people you know and record the results.
On March 1 in 1803 Ohio became the 17th state. in 1867 Nebraska became the 37th state.
Book (1) says, "On the anniversary of statehood for Ohio and Nebraska, explore U. S. geography--and have a little fun-- with this "hands-on" activity. First trace a large U. S. map, including the state borders, onto poster board. Then cut out and laminate each state, tossing the pieces into a shoe box. ...take turns putting the country back together on the floor(or a table). Learn the various state capitals.
In 1872 of March 1 Congress authorized the creation of Yellowstone National Park.
 Today, March 1 is also National Pig Day.
Book (57) has things in it to celebrate not only that  of National Parks, but National Pig Day, peanuts, and animals as well as the Zoo that Grandma will give to parents tomorrow.
As it is also Peanut Butter Lover's Day , see if there are a collection of Peanut Butter recipes to compose together.
There is one last event before we leave March 1 today to give to parents for The First woman detective
Isabella Goodwin, was appointed in New York City the year of 1872.
March 2 is the birthday of Sam Houston, American soldier and politician who served as the first president of Republic of  Texas, born in 1793.
Then on March 2 in 1904 Dr. Seuss (real name: Theodor Seuss Geisel), children's
author, was born. Book (1) says "Dr. Seuss's books are filled with free-spirited verse and wonderful invented words." Grandma did a lot of word categorizing with the sounds in the imaginary words he came up with in his books. Book (1) says to read the following verse to the kids, and have them invent flower names and plant an imaginary wild garden in honor of Dr. Seuss:
                                I shall plant
                               A garden for Dr. Seuss.
                                Lots of wild flowers
                               Will be on the loose.
In 1931 on March 2 Mikhail Gorbachev, Soviet leader, was born.
Then in 1933 of March 2 Leo Dillon, children's book illustrator,
was born. Book (1) says, "Introduce your (children) to collaboration by sharing the works of Leo and Diane Dillon, husband-and-wife illustrators of  Why Mosquitoes Buzz in People's Ears and Ashanti to Zulu." Work together with your children to illustrate your haiku poems(which typically center on a single image). Afterward, discuss the pros and cons of working collaboratively.
The events of the day include that of 1776, March 2 when the U.S. Navy and Marines fought their first battle of the Revolutionary War.
Then on March 2 in 1877, in a disputed election, a special electoral commission selected
Rutherford B. Hayes as president.
In 1889 on March 2 Congress established the National Zoological Park in 
Washington, D.C.
In 1899 on March 2 Mount Rainier National Park in Washington State was established. Book (1) says,
"The National Zoo had fewer than 200 animals in its first collection. Today, it has more than 2,900. The
zoo's kitchen is especially busy. One month's food supply includes 3,500 pounds of apples, 8,400 crickets, 4,400 eggs, 9,600 pounds of fish, and 34,000 pounds of herbivore food. One exhibit features the oldest and most abundant form of life--invertebrates. Ask your (children) to list animals included in this group." Also add up how many pounds of food it takes to feed the animals with what is given.
I was also sent a message in my regular email that March 2 is also National Prayer Day. How beautiful
it is!
March 3 is just as full of things for the day.
In 1847 on March 3 Alexander Graham Bell, American Inventor was born and Book (1) says he was helping deaf children learn to communicate when he invented the telephone.
He founded a school in Boston for teachers of the deaf. Ask the librarian for a book on sign language.
Have the children learn what they can.
In 1938 on March 3 another children's author, Patricia Maclachlan, was born.
In 1962 on March 3 Jackie Joyner-Kersee, American track and field star along with Herschel Walker, American football star, were born.
Events for the day include 1837 on March 3 Congress increased the membership of the U.S. Supreme Court from seven to nine justices.
In 1842 on March 3 Massachusetts prohibited kids under 12 from Working more than 10 hours a 
day.
In 1845 on March 3 Florida became the 27th state, which Book (1) wants the children to start a State-ly study. Grandma has her own instructions for this study of finding out the capital of each state where they are located in the U.S. which number order of becoming a state they were, the state bird and flower of each and what their flags look like, and at least one thing about the them that they can. I want the older children to learn and remember the capital of each.
In 1855 on March 3 The U.S. War Department appropriated $30,000 to buy and transport camels.
Then in 1879 on March 3 Belva Lockwood became the first woman to argue a case before the
U.S. Supreme Court.
A reminder that March 3 is National Drug and Alcohol Awareness Week so use it wisely.
March 3 is also Doll Day in Japan. Which Grandma may have already had it included in the holiday videos but Grandma will cover it again if necessary. She had it in some of the reading lessons, but if she  not get connection to a video,she will explain it to you. Grandma got the link so go to
Doll Day
.
(Good Morning! We will see how far we can go this morning. With chores, Childrobotics, music, dance or physical education (Grandma just remembered that physical education includes Health also-that means that learning about your body and the needs for that body are also part of Physical education along with dancing and sports to accomplish good health. Dancing is actually a sport as well. In college we had to go through special analysis about our bodies. Grandma tries to follow Dr. Atkins advice and tries to teach that but she has also had to deal with Cholesterol build-up, high blood pressure, slight diabetes, and gout with her husband; therefore, she has seen many things as the fact they took fluid off his knees and give him allopurnal for his gout which has worked for years. He is 71 this year and still working(a little note here-Grandma's husband is now 74 and she is 63 0f 2017. He had to quit work for a chance at SSI disability for Grandma with her knees. They still denied her to have it twice and Grandma waited 20 months coming back from Mexico: went to court in January and then now tell Grandma because we are married his social security and the state help count against her money so she will only be allowed $40,but having the Medcaire for insurance since she had lost her insurance last year is worth it.). He had to have laser in his eyes at one time. Grandma has learned to separate eggs so he doesn't get too much from that. We eat salmon, fish, a little shrimp now, and turkey a lot. She also uses a lot of garlic, fruit, and green vegetables. Now the doctor says he must cut the salt which is really hard for him because he likes to salt his food for he even tastes it. He is learning though. Grandma has also learned some about GMO's and Monsanto which she understands that most of that is to leave soybean and corn syrup out of your diet. There is more to it than that though.) Please don't forget to work on your newspapers, yearbooks, family scrapbooks, journals and other writing as well as reports and record keeping Grandma has not given. Be sure to keep record of everything and add to lists as well as any other interests. Planting season is coming round and many seeds can be planted in pots to begin them right now.
The lessons from the Bible include the following:
Read "Ten Healed of Leprosy" Luke 17:11-19 and Mark 1:40-45. Then do Faith Alive lesson of "Let's Live It! Mark 1:40-42 Reach Out to Others--Leprosy was a terrible disease. The leper's skin had open sores. A person with leprosy was called "unclean," meaning he or she could not worship God with other people or even live in town. No one came near a leper. What a lonely life!
Read Mark 1:40-42. Jesus showed he cared for the leper by touching him and healing him.
Everybody feels lonely sometimes. Have you ever been in one of these situations:
1.  The other kids are laughing and joking and then suddenly stop when you show up.
2.  Almost everybody in your Sunday school or confirmation class sees each other at school; you go to a different school."
3.  Mom and Dad both work, and you have to stay home alone in an empty house.
Jesus was "filled with compassion" for the leper. He cares about you too. Feel free to tell him when you feel lonely. He's always there to hear."
There is another reading about leprosy called "The Man With Leprosy" Mathew 8:1-13 and Luke 5:12-16. Read this and read "The Faith of the Centurion" in Luke 7:1-10.
Science Experiments from Book (12) to do are as follows:
"Floating beam-
(A clothes pen is broken apart and a peg is used for this experiment. However, 1/8 of the end is cut off and a notch is made below the curved end of the top.)
It would not seem possible to balance a clothes peg with one end on the tip of your finger if a leather belt is hung over half the peg. But the force of gravity can apparently be overcome.
The whole secret is a small nick which you cut slantwise in the piece of wood. The belt, which you squeeze firmly into the nick, leans so far sideways because of its slanting fixing that the centre of gravity of wood and belt together is shifted under the tip of the finger and balance is obtained."
"Candle see-saw
Push a darning needle sideways through a cork and fix equal-sized candles at both ends. Then push a knitting needle length ways through the cork and lay it over two glasses. If you light the candles, they begin to swing.
Before the candles are lit, the centre of gravity of the see-saw lies exactly on the axis so that both ends are balanced. But as soon as a drop of wax falls at one end, the centre of gravity shifts to the other side. This is now heavier and swings down. Since the candles drip alternately, the centre of gravity moves from one side to the other side. This is now heavier and swings down. Since the candles drip alternately, the centre of gravity moves from one side to the other."
"Letter balance
Stick a penny or a half-dollar or a metal disk of similar weight at the top right-hand corner of a picture postcard and fix two paper clips on the opposite corner. Hang the card up on a wooden surface with an easily-turned pin in the top left-hand corner. The most simple of letter balances is is complete and with it you can check the weight of a letter as accurately as with a normal type letter balance.
You must, however, first standardize your balance. Hang a letter which weighs exactly four ounces onto the paper clips and mark the displacement of the top right-hand corner by an arrow on the wall. With letters of more than four ounces the balance moves further and you know that you need more postage. This simple construction is a first-order lever, which is suspended by a pivot just like a normal letter balance. The left-hand narrow edge of the card forms the loading arm, and the upper edge the force arm, which shows, because it is longer, even small differences in weight."
"Magic rod
Lay a rod over your index fingers so that one end sticks out further than the other. Will the longer end become unbalanced if you move your finger further towards the middle?
The rod remains balanced however much you move your finger. If one end becomes over-weight it presses more strongly on the finger concerned. The less loaded finger can now move further along until the balance is restored. The process can be repeated by the combined effects of the force of gravity and friction until the fingers are exactly under the centre of the rod."
"Boomerang tin
Make slits half an inch wide in the middle of the bottom and lid of a round biscuit tin. Push a piece of thick rubber the same length as the tin through the slits, and tighten it from the outside with pins. Hang a nut of about two onces on to the entire of the rubber with a paper clip. If you roll the tin several yards forwards, it will return at once.
The force of gravity prevents the nut from joining in the rolling movement of the tin. It hangs upright under the rubber and winds it up at each rotation. A force is produced in the rubber by the tension, and this causes the backward movement."
"Balancing acrobat"
For this experiment one must have the special clown. Grandma will do her best to tell you how to make him.
Take two postcards on one drawn slightly legs and arms about an inch width as an X with each leg and arm from corner to corner; only leave the middle edges of the pants an inch from the one edge and the arms two inches from the other side. Make the middle go straight across like a shirt over the pants. Draw his head in the middle with his nose sticking out a little making it more oblong than round; his mouth not showing but a small circle on each edge as the cheeks and two oblong shape eyes. The ears stick out a little below ruffled hair under a pointed hat with two balls on it. Draw extended from the legs, ruffled edging and little rounded feet. From the arms are also ruffles and stubby fingered hands. Make sure the hands are large enough to fit a small coin like a dime behind them. Once this is drawn, put the two cardboards together and cut the clown out. Color him on both sides the same way and tape or glue the coin inside on the hands unseen to others eyes as you glue the two sides together. The little paper clown will balance everywhere, on a pencil point, on your finger or as a tight-robe walker on a thread or a string. All by the nose. The trick baffles everybody. It would seem that the figure should fall because its top half is apparently heavier. The weight of the coins cause the centre of gravity of the figure to shift under the nose, so that it remains balanced.
Now we are going into Grandma's algebra book (714) Chapter 7 section 3-7.3 "Solve Problems Involving Statistics"-"The mean and median are to measures of central tendency, which are also referred to as averages. An average is a value that is representative of a set of data (or numbers). If you take a statistics course you will study these averages in more detail, and you will be introduced to other averages.
The mean of a set of data is determined by adding all the values and dividing the sum by the number of values. For example, to find the mean of 6,9,3,12,12 we do the following.
                                   Mean = 6+9+3+12+12 =42=8.4
                                                            5                5
We divide the sum by 5 since there are five values. The mean is the most commonly used average and it is generally what is thought of when we use the word average.
Another average is the median. The Median is the value in the middle of a set of ranked data. The data may be ranked from smallest sot largest or largest to smallest. To find the median of 6, 9, 3, 12, 12, we can rank the data from smallest to largest as follows
                                                                3,6,9,12,12
                                                                        ¦
                                                              middle value
The value in the middle of the ranked set of data is 9. Therefore, the median is 9. Note that half the values will be above the median and half will be below the median.
If there is an even number of pieces of data, the median is halfway between the two middle pieces. For example, to find the median of 3, 12, 5, 12, 17, 9, we can rank the data as follows.
                                                               3,5,9,12,12,17
                                                                        ¦
                                                              middle value
Since there are six pieces of data (an even number), we find the value halfway between the two middle pieces, the 9 and the 12. To find the median, we add these values and divide the sum by 2.
                                                     median= 9 + 12=  21=10.5
                                                                        2          2
Thus, the median is 10.5 Note that half the values are above and half are below 10.5.
Example 6- The Mean Grade Alfonso Ramirez's first six exam grades are 90,87, 76,84,78, and 62.
                     a) Find the mean for Alfonso's six grades.
                     b) If one more exam is to be given, what is the minimum grade that Alfonso can
                          receive to obtain at least a B average (a mean average of 80 or better)?
                     c) Is it possible for Alfonso to obtain an A average (90 or better)? Explain.
Solution       a) To obtain the mean, we add the six grades and divide by 6.
                                                   Mean=90 + 87+ 76 + 84 +78 + 62 =477 = 79.5
                                                                                     6                           6
                      b) We will show the problem-solving steps for this part of the example.
                     Understand--The answer to this part may be found in a number of ways. For the mean average of seven exams to be 80, the total points for the seven exams must be 7(80) or 560. Can you explain why? The minimum grade needed can be found by subtracting the sum of the first six grades from 560.
                      Translate
                               minimum grade needed
                                                   on the seventh exam = 560-sum of first six exam grades
                      Carry out            = 560-(90 + 87 + 76 +84 + 78 + 62)
                                                  = 560-477
                                                  = 83
                       Check    We can check to see that a seventh grade of 83 gives a mean of 80 as follows.
                                     mean  = 90 + 87 + 76 + 84 + 78 + 62 + 83 = 560 =80
                                                                                7                                  7
                      Answer   A seventh grade of 83 or higher will result in at least a B average.
                      c) We can use the same reasoning as in part b). For a 90 average, the total points that
                           Alfonso will need to attain is 90(7) = 630. Since his total points are 477, he will need 630-477 or 153 points to obtain an A average. Since the maximum number of points available on most exams is 100, Alfonso would not be able to obtain an A in the course."
"Practice the Skills(use a calculator)
11.  Test Grades-Jenna Webber's test grades are 78, 97 59, 74, and 74. For Jenna's grades, determine the a) mean and b) median.
12.  Bowling scores-Eric Flemming's bowling scores for five games were 161, 131, 187, 163, and 145. For Eric's games, determine the a)mean and b)median.
13.  Grocery Bills-Liz Kaster's monthly grocery bills for the first five months of 2003 were $204.83, $153.85, $210.03, $119.76, and $128.38. For Liz's grocery bills, determine the a) mean and b) Median.
14. Electric Bills-The Foxes' electric bills for January through June, 2002, were $96.56, $108.78, $87.23, $85.90, $79.55, $65.88. For these bills, determine the a)mean and b)median.
(They used a graph for this next problem.)
15. Dry Summers-The following figure shows the 10 driest summers in the Southeast from 1895 through 2001. Determine a) the mean and b) the median inches of rainfall for the 10 years shown. They say the average in the southeast is 15.61 inches. Grandma will try to show the graph as best she can.
Rainfall(Inches)
| | | | | | | | | | | |
| --- | --- | --- | --- | --- | --- | --- | --- | --- | --- | --- |
|   | (16) |   |   |   |   |   |   |   |   |   |
|   | (12) |   |   |   |   |   |   |       12.18 |      12.80    |    12.91 |
|   | (10) 10.63 |      10.67     |     10.68 |     10.83 |      11.60 |      11.76 |       11.87 |   |   |   |
|   | (8) |   |   |   |   |   |   |   |   |   |
|   | (4) |   |   |   |   |   |   |   |   |   |
|   |        1980 |   1954 |    1993 |    1925 |     1902 |     1983     |    1930 |    1990 |     1998 |    1921 |
16. Homes for Sale-Eight homes are for sale in a community. The sale prices are $124,100, $175,900, $142,300, 164,800, $146,000, $210,000, $112,200, and $153,600.
Determine a) the mean and b) the median sale price of the eight homes.
Problem Solving
17. Commissions-Barbara Riedell earns a 5% commission on appliances she sells. Her sales last week totaled $9400. Find her week's earnings.
18. Empire State Building-May 1, 1931, was the opening day of the Empire State Building May 1, 1931, was the opening day of the Empire State Building. It stands 1454 feet or 443 meters high. Use this information to determine the approximate number of feet in a meter.
19. Sales Tax- a) The sales tax in Jefferson County is 7%. What was the sales tax that Jack Mayleben paid on a used car that cost $16,700 before tax?
b) What is the total cost of the car including tax?
20. Checking Account-The balance in Lois Heater's checking account is $312.60. She purchased five compact disks at $17.11 each including tax  If she pays by check, what is the new balance in her checking account?
(Grandma is not happy to give these problems to solve because they are too hard for children; therefore, she
went to Youtube for elementary algebra problems for us to use. She will give these others to parents to try a few at a time.) Therefore, use
Elementary Algebra Problems
for a link.
The calendar  History from Book (1)
Birthdays for the 21st of February include:
One in 1907, February 21 of W. H. Auden, English-born American poet.
The 2nd is for Jim Aylesworth, children's author, born in 1943, February 21.
The events for the day include:
One in 1828, February 21 when the Cherokee Phoenix, the First Newspaper printed in an American Indian Language, was published.
Then in 1838, February 21 the First Burglar Alarm was installed.
In 1866, February 21 Lucy B. Hobbs became the First Woman to graduate from Dental School

Book (1 ) says, "When Lucy Hobbs became a dentist in 1866, she was entering what had been a man's profession. How far have women come in the medical professions since then? Conduct a class survey to get an interesting, if not completely scientific, perspective on the question. Ask how many students go to a male dentist, and how many go to a female dentist. Then ask the same question about your students' pediatricians. Make a graph of your class results. What conclusions can you students draw from their data?
,

Another event was in 1878, February 21 when The New Haven, Conn was established.
I think I lost something here. Book (1) says, "With just 50 listgs, the first phone book wouldn't fill a single page today. Show your (children) a phone book from your community, and ask the kids to estimate how many listings it contains. Have each child write his estimate on a piece of paper. Then ask three kids to count the entries on three different pages. Use a calculator to get the average, then multiply this figure by the number of pages in the book. Which child's estimate was closest?
In 1885, February 21 The Washington Monument was dedicated.
February 21

It is also Tincunaco Ceremony in Argentina of South America. Book (1) says in "For love of kids-In the Calchaqui Valley of Argentina, mothers and godmothers perform the Tincunaco Ceremony during carnival season. They line up on opposite sides of an arch made of willow branches trimmed with flowers, fruit, cheese, lanterns, and candy. After meeting under the arch, the women touch their foreheads together and exchange a child made out of candy. This is their way of honoring the children in their lives. Ask your
 (children) to think of ways children are honored in this country. On what occasions do we celebrate love for children here?"
On February 22 which is Saturday, tomorrow; George Washington's Birthday. He was born in 1732 and as we all know he was the first president of United States. Book (1) says that our children "might be surprised to find out that George Washington was quite an eater. For example, his supper--which might take 2 hours --would include 8 or 10 large dishes of meat and poultry, several kinds of vegetables, and pastries. About how long do (you as a family) spend at the table for a weekend meal? Poll the kids, then graph the results.
Frederic Chopin, Polish-French composer and pianist, was born in 1810  on February 22.
Then in 1892 on February 22  Edna St. Vincent Millay, American poet, was born.
For events:
Quadequina, the brother of the Wampanoag Indian chief Massasoit, introduced Popcorn to the New England colonists.
In 1819 on February 22 A treaty was signed whereby Spain ceded Florida to the United States.
In 1861on February 22  Edward Weston began a walking trip from Boston to Washington D.C., to attend Lincoln's inauguration. Book (1) says, "Edward Weston bet a friend that Stephen Douglas would defeat Abraham Lincoln in the 1860 presidential election. The stakes? The loser would walk from Boston to Washington, D.C., for the presidential inauguration. Weston lost. After walking for 10 days, he finally arrived at his hotel in Washington. Ask your (children) to use their atlases to figure out how many miles per day he averaged. Then have them pretend that Weston lived in their hometown and figure out how long it would have taken him at the same pace to walk to Washington, D.C.
Next in 1861 on February 22  the first "five-cent Store" opened in Utica, NY. Book (1) tells how, "With just $315 worth of inventory bought from his former retail employer, 27-year-old Frank Woolworth opened his "Great Five-Cent Store" in Utica, NY. To appeal to bargain hunters, he displayed his merchandise on easily accessible counters and sold everything for the same price--5¢. Back then, a nickel could buy a baseball, a handkerchief, even a purse. Can your (children) think of anything a nickel buys today? How much do they think those things listed would cost today. Can think of anything with a quarter, 50¢, or one dollar.
For our last assignment for the day  and the week Grandma will cover one last book. It is called The Erie Canal by Peter Spier, Illustrations copyright 1970 by Peter Spier reprinted by permission of Doubleday.
"Story Summary- In song and pictures this book tells the story of the Erie Canal, begun in 1817 and completed in 1825. The song follows the path of an Erie Canal barge worker, or "hoggee," and his mule as they pull the barge through the canal. Spier's richly detailed illustrations show the traffic and life along the canal, including landscapes, towns, cargo, and people. The words to the popular song provide the text. The back of the book also includes a map and historical background about the canal. Such intriguing questions as "What did canal children do?" and "How many animals pulled a boat?" are carefully answered. Finally, the book includes the music to the song so that readers can really sing the text as they turn the colorful pages."
Peter Spier-
Born in Amsterdam, the Netherlands, on June 6, 1927
grew up in Broek-in Waterland, a small Dutch village
house was on the water, and boats passed by daily
father was a famous political cartoonist
at 18 decided to be an artist too
first job in Parish office of a Dutch weekly newspaper
transferred to Houston, Texas
made way to New York City and became a freelance artist
illustrated about fifty books of others before wrote his own
In 1978 he won the Caldecott Medal for his book Noah's Ark
so his father gave him a collection of works by Randolph Caldecott
spends considerable time researching to write his books; for The Erie Canal he drove the canal twice and made sketches of his trips
Building Background-write the word canal down in the records asking the children what it means. Tell them it is much like the Panama Canal we were learning about when we studies Central America only that it is somewhat different. The deffinition of a canal is an artificial waterway or channel. Ask the children if they understand why it would have been built and why the Panama Canal. Point out to them that in those times there was no cars and few roads, so it was easy to travel by water. Explain that it was over 150 years ago. Remind the to listen and look to find out what made the boats and barges on this canal move.
Hum a Little Tune-If the children do not know the tune to the Erie Canal, teach them the tune. Once they master the song and the chorus, explain that the words in the book go with the tune. Have them hum the tune as you read the words.
Pages of information are included, the answers are written on the boats drawn on the side of the page which you and the children can do. The aswers are given below:
people and cargo             The Erie Canal          a mule          15 miles            pulls the barge
   1.  What is the song about?________________________________________
         __________________________________________________________
   2. Who is Sal?__________________________________________________
        ___________________________________________________________
   3. What does Sal do?_____________________________________________
       ____________________________________________________________
   4.  What does the barge carry?______________________________________
       ____________________________________________________________
   5. How many miles does Sal go each day?_____________________________
       ____________________________________________________________
   *What does everyone do when they come to a low bridge?
________________________________________________________________________
                                                                 Sal's Canal
(this page is done with the rhyming words below written on barrels two men are loading on a barge)
Write down the word given that rhymes with the underlined word in the phrase above the line.
          pal              lock            canal            Buffalo            down            hay
1. It takes all day to pull some                           4. Off we go to
_________________________.                     __________________________.
2. Sal works hard on the                                    5. At six o'clock we reach a
_______________________.                         _________________________.
3.  This old gal is a good                                    6. There's a town. New lean way
_______________________.                          _________________________.
See if you can study a map from somewhere.
Well today is Day 50. We have come a long ways in such a short time. With a lot more to go.Grandma is only going to cover numbers for tomorrow's lesson and give you some recipes.The Bible lesson is around the book of Numbers. Faith Alive asks thes following questions in the beginning. " How does Numbers show us God's love? In Numbers, God shows his steadfast commitment to bless his people in spite of their rebelliousness. He gives Aaron a special blessing., called a benediction, to pronounce on the people, and, God says, "I will belss them" (Numbers 6:27). When a foreign prophet, Balaam, wants to curse Israel, God forces him to bless them instead..
Whom...did God inspire to write this book? This is the fourth book written by Moses.
When ...did this happen? The events in this book happened between` 1445 and 1405 BC.
Where...did this happen? Numbers1-10 happened at Mount Sinai. Numbers 11-14 happened just outside Canaan. The rest of the book tells about the wanderings in the wilderness and the return to Canaan forty years later.
What...special messages does this book give us? After seeing so many wonders by God, the Israelites who were led out of Egypt nevertheless rebel against him. By doing so, they forfeit the privilege of entering the promised land.
        ...action happens in this book? The israelites are frightened by the power of the Canaanites. They desobey when God tells them to attack Canaan. The Israelites wander in the desert for forty years until all tie adults who disobeyed God have died.
        ...important people do we meet? Moses and Aaron are key characters in this book.
      ...are some of the stories in this book?
God gives a special blessing.                               Numbers 6
Spies explore Canaan.                                         Numbers 13
The Israelites disobey God.                                  Numbers 14
Korah leads a rebellion.                                        Numbers 16
Balaam tries to curse Israel.                                 Numbers 22-24
Israel defeats the Midianites.                                Numbers 31"
The cover 1:46 Faith Alive asks in "Did You Know? Do we know how many Israelites came out of Egypt? This chapeter tells the number of men twenty years and older. Most men this age were married, and many had families. If you multiply Numbers 1:46 by four, you weill know about how many Israelites Moses led from slavery in Egypt."
In covering 2:17 Faith Alive asks in "Did You Know? What was in the center of the Israelite camp? The tabernacle was in the center of the camp. Here the tabernackle was in the center of the camp. Here the tabernacle is called the Tent of Meeting, because this tent church was where God met with his people. Each Israelite tribe had its own area to the north, south, east, or west of the tabernacle."
In explaining 3:6 Faith Alive asks this question in  "Did You Know? How were the Levites special?  The tribe of Levi was set apart. The priests were of this tribe, and other members helped take care of and move the tabernacle. Numbers 3-4 tell the different jobs of Levite families."
In chapter 4 the Kohathites were counted and the Gershonites and the Merarites. It also talks about the Numbering of the Levite Clans. Failth Alive talks about the Lampstand in Life In Bible Times "The lampstand, called the menorah(men-OH-rah), had to be packed very carefully by the Levites who took care of the tabernacle and later of God's temple. According to Exodus 37:17-24 the lampstand was made of seventy-five pounds of pure gold!"
Chapter 5 Talks about the purity of the camp, Restitution for Wrongs, The test of Unfaithfullness of wives, If a person wanted to become a Nazirite(for they had to let their hair grow) Failth Alive tells about the hairsyles  in "Life In Bible Times...Most men in Israel did not have long hair. But a man who made a special "Nazirite" vow to God had to let his hair grow. The most famous Nazirite in the Bible was Samson. He lost his amazing stringth when his hair was cut off. You can rad about Samson in Judges 16."
Faith Alive gives " Words to Remember 6:24-26 The Lord bless you and keep you; the Lord make his face shine upon you and be gracious to you; the Lord turn his face toward you and give you peace."
In chapter 7 is talks about Offerings. Chapter 8 is about Settin up the Lamps, Settin Apart of the Levites. Chapter 9 is talking about the Passover and the Cloud above the Tabernacle. Faith Alive says in "Did You Know? Why did God place a cloud over the tabernacle? God himself appeared in a cloud to remind Israel he was with them. The cloud also guided the Israelites in the wilderness. Israel followed the cloud when it moved, and stopped when it stopped moving."
Chapter 10 is about the Silver Trumpets and when the Israelities Leave Sinai.
The Lord becomes angry In chapter 11 and fire comes from him. Then quail come from him.
Faith Alive in talking about 11:1-9, 31-34 says in "Let's Live It!-Be Satisfied--Before you read the Bible story check on what God has given you. Count(or guess) how many you have of each thing on this list.
____shirts or blouses                                            ____toys
____Pants or jeans                                               ______books
____pairs of socks                                                ______markers or crayons
____pairs of shoes                                                ______meals and snacks a day
_____sweaters                                                      ______Tvs, radios, video games
Thank God for all that you have. If your list shows there is something you really need, talk to God about it in prayer."
Chapter 12 is about Miriam and Aaron Opposing Moses. Then in Chapter 13 they explore Canaan and report on it. In Chapter 14 they rebel. Faith Alive says in "Let's Live It! Numbers 13:26-14:24 The Second Commandment--"You shall not misuse the name of the Lord Your God"(Exodus 20:7) There are many ways God's name can me misused. Martin Luter writes. "We should fear and love God so that we do not curse, swear, use satanic arts, lie, or deceive by his name."
The most serious way God's name is misused is when people claim to speak for him and do not teach the truth. Read Numbers 13:26-14:24. God knew how wonderful the land of Canaan was. Whom did God call to speak for him? What were they supposed to say to the people for God? What did they say instead? By discouraging the people, the spies lied and deceived by God's name. They made the people afraid, though God had really said he would enable them to conquer the promised land.
Luther writes that we should use God's name to "call upon it in every trouble, pray, praise, and give thanks. " Having returned from the promised land the spies had an excellent opportunity to call on God's name. How about you? Think about when you are scared, happy, or thankful. These are grreat times for you to use God's name!"
In Chapter 14 as you will read some of the Israelites rebelled against Moses and decided to go up into the hill country in which the Amalekites and Canaanites would attack outsiders. Moses worned them but they went anyway and were beat down.
 In chapter 15 God talks to Moses about Supplementary Offerings, Offerings for Unintentional Sins. Then it tells about a man that gathered wood on the Sabbath day and God ordered him put to death. The Lord also talks to Moses about tassles on the corners of clothing is as a reminder of the commandments to obey God then they can never forget. Faith Alive talks about them through "Life in Bible Times...Blue cords, or long fringes containing a blue thread, were sewed as tassels on the corner of Hebrew clothing. The blue tassels were reminders to help the Israelites remember God and his commandments."
In chapter 16 a group of people, their family etc. rose up against Moses asking him why he has placed himself as the high priest saying that they are just as holy so why does Moses and his family have higher rank. Moses falls at his feet and points out that it is wrong for them to be unthankful for what God has given them and expect so much more. That it is God's decision who should do what and it should not be questioned what God decides. He told them to come before God along with Aaron and god would tell them who belonged where. These three men Korah, Dathan, and Abiram; along with the elders of Israel following them. The Lord told Moses and Aaron to seperate themselves from all the men because he was going to destroy them all. Moses and Aaron stopped God saying it was not right for him to destroy his creation because of one man. Then God told Moses to seperate these three men from the rest and let punishment happen. When the three men went to their tents seperated from the rest Moses spoke as they stood at their tent entrances with their families. He told the congregation that if the men died of natural causes then no worry for their wrongs that the Lord did not send for them to sit before him or serve him in his presence. However, if they are appointed by God then the earth will swallow them up. No more had Moses got the words out than the earth began to tremble and it opened up and took these three men, their families and all their belongings with it and fire came out from God and consumed the 250 men who were offering the incense. He ordered Eleazar to gather the censars and told him what he waaanted him to do with them stating that they were Holy. Faith Alive states what the Censers were in "Life In Bible Times...Israel's priests burned sweet-smelling incense in censers that looked like small shovels or scoops. Incense was burned with fire from the altar of sacrifice." 
The next day the people started grumbling at Moses and Aaron again saying that had caused all this among their people. God came before them and told Moses and Aaron to get out of the way and that they better get their censors to offer atonement to the people because a plague was already started among them for their doings. Aaron stood between the living and the dead offering incense as atonement. However, 14,700 of them died from that plague.
Chapter 17 has something to do with the staff being seperated among the men and the one that sprouts buds is the one that will belong to the one as the priest. Well when the morning came Aaron's staff not only sprouted but had budded almonds. God felt this way there would be no more grumble against Moses.
In chapter 18 God told Aaron that the Levites would help with the tent area now, but only Aaron could be near the sanctuary or take care of the front or else they would all face death. He said, all the most holy offerings would now be Aaron's as grain or sin and guilt offerings. He said that part belonged to Aaron. "Eat it as something most holy; every male shall eat it. You must regard it as holy/" He gave Aaron and his family all the wave offerings, finest olive oil and new wine, the first fruits of their harvest. Those that eat of these things must be ceremonially clean. Anything that was devoted to God as the first offspring. That he must redeem them at the redemption price set at five shekels of silver, which weighed about twenty gerahs(about 2 ounces or 55 grams). He was not to redeem the firstborn of an ox, a sheep, or a goat; they are holy. Sprinkle their blood on the altar and burn their fat as an offering made by fire, an aroma pleasing to the Lord. He said the meat belonged to Aaron and anyone in his family ceremonially clean. However, he said nothing of Israel land will belong to him though; non of the inheritance among the Israelites. He said he would give the tithes to the Levites but that was it. But from now on the Israelites were not to go near the tent . That the job and responsibility of the tent would be up to the Levites.
Faith Alive talks about Numbers 18:1-7 in "Let's Live It!-The Third Commandment--"Remember the Sabbath day by keeping it holy"(Exodus 20:8).
God gave Israel many specific rules for worship. He told them exactly how to build the Tent of Meeting and how the priests and Levites were to care for it. Sacrifices and offerings had to be done exactly. And one day every week, the Sabbath, was devoted completely to worship.
Today God lets us be very flexible in worship.(See why in Colossians 2:16-17.) Plan a family devotion with favorite hymns, Bible readings and, and prayersl Here's what Martin Luther says about worship: "We should fear and love God so that we do not despise preaching and his Word, but hold it sacred and gladly hear and learn it.""
Capters 19 and 20 talk about the water and cleansing of the water. Faith Alive explains 20;12 in "Did You Know? Why didn't God let Moses enter the promised land? This was a consequence of disobedience. God had told Moses to speak to a rock, and it would give the Israelites water. Instead, Moses took his staff and hit the rock two times. Moses had failed to trust and honor God. We show respect for God by obeying him in all things.
Chapter 20 also talks about how king Edom of Kadesh would not let the Israeli pass through their land and then Edom attacked the people, then Aaron died and they passed his clothing over to his son upon his dying.
In chapter 21 The Canaanite king of Arad attacked the people and captured some. The people begged God for help if they would destroy the city of Arad and the people completely. Then they started complaining again. This time the Lord sent venomous snakes out after them. The people begged Moses to talk to God and ask him to stop. God told Moses to make a bronze snake to put on a stake. If they looked at the snake on the pole they would live. Faith Alive says in "Did You Know? What did Jesus say about the bronze snake? Jesus said that he would be lifted up on a pole(John 3:14) like the bronze snake Moses made. Jesus was talking about being crucified. People in Moses' time who, believe in God's words, looked at the bronze snake were saved from the poisonous snakes. People today who believe God's invitation to look to Jesus for forgiveness are saved from their sins."  
The Israelites moved on and camped at Oboth, from Oboth they camped in Iye Abarim and then Zered Valley and then alongside Arnon and on and on to Moah. Next they asked Sihon king of Amorites to let them pass and then again the attacked the Israeli who fought and defeated them and then all the Amorite cities were destroyed, the people of Moab deserted the city because they had seen what the Israeli had done to the other cities and were afraid.  There is a story called Balaam's Donkey who knew the angel of God was before them on the road and would have killed them if it had not been the donkey was so smart. Faith Alive talks about it in "Let's Live It!; Numbers 22:1-20;24:10-14 God in Control--Balak, king of Moab, wanted Balaam to curse the Israelites so that bad things would happen to them. Then the Israelites would not be able to conquer Moab. But Balaam couldn't curse them. He could only say what God told him to say:good things about the Israelites and their God.Faith Alive talk about donkeys in "Life in Bible Times...In Bible times even important people rode on small donkeys. When a king rode a donkey into a nation or city, it meant he was coming in peace. Aking who was going to war rode a horse. The most important person to ever ride a donkey was Jesus. He rode a donkey into Jerusalem to show he came in peace. Matthew 21 tells us that the people who were in Jerusalem that day praised God and threw branches and theircoats on the road in front of Jesus.
Isn't it wonderful to know God is in control! Satan would always like to harm us, but God keeps him on a short leash. For another expression of God in control, protecting us, read Psalm46
Chapters 23 & 24 goes through all these Oracle's of Balaam's Faith Alive asks "Did You KNow? What is an oracle? An oracle is a message from God. God gave Balaam several messages of blessing. One of Balaam's oracles even foretold Christ. (Compare Numbers 24:17 with Matthew 2:1-2.)"
In chapter 25 While Israel was staying in Shttim, the men were engaging in sexual activity and being discraceful. God put another plague one the people that killed 24,000.
Phinehas, son of Eleazar, the son of Aaron, turned God's anger away from the Israelites. God told Moses to tell Phinehas that he is making a covenant of peace with him. He said he and his descendants will have covenant of a lasting priesthood, because he was zealous for the honor of his God and made atonement for the Israelites. The Midianites will be treated as enemies.
In chapter 26 a Second Census was made.
In chapter 27 Zelophehad's daughters were talked about were talked about. Faith Alive says in "Did You Know? Why are the daughters of Zelophehad important? In Israel, sons inherited family property. However, the daughters of Zelophehad said they should get property because they had no brother. The Lord told moses the women were right. Women as well as men could inherit property." Therefore Moses brought it forward to the Lord. Therefore, it is made a law. Then God reminds Moses of his wrong doing in the desert with the water. Moses says yes, but says someone should be appointed to lead the people into their land. Therefore, God says Joshua, son of Nun, is the one he choses to do it. He told Moses he must teach him some things and he must be put before the community before Eleazar and be blessed. They were to do all this so the people knew he was in control and they were to listen to him.
In chapters 28 and 29 all the offerings are reviewed to the people and all of the Feasts and the Passover and the Day of Atonement. They are told these must be kept just the way they have been taught.
Chapter 30 goes in to Vows and how they are carried out. Faith Alive says in "Let's Live It!-Sincerely Yours--You may not remember, but if you've been baptized, you once made a vow to God. A vow is a solemn, significant promise. If you were just a baby when you were baptized, a sponsor may have spoken the vow for you, but here's what you said in your heart: "I won't belong to the devil anymore. I promise I'll belong to God, the Father, Son, and Holy Spirit, because I believe Jesus is my Saviour."
How could you make or keep such a promise? By God's grace, through Baptism, the Holy Spirit entered your heart and made you a believer in Christ. And he empowers you to live as a forgiven child of God. (Read more about this in Titus 3:3-7.)
At confirmation, Christians "confirm" (emphasize by repeating) their baptismal vow. Here's something you probably did or will promise at your confirmation: Do you intend faithfully to conform all your life to the divine Word, to be faithful in the use of God's Word and sacraments, and in faith, word, and action to remain true to God even to death? I do so intend by the grace of God.
It is God's will that we keep our vows. That's why it is so good to know God surely will keep the vow he made at our Baptism--to be our loving and forgiving God forever!"
Chapter 31 is where the Lord said to Moses that they must take vengeance on the Midianites for leading the Israelites in so many being killed. However, they are to preserve the women who have not engaged in sexual activity. The spoils were to be divided among the soldiers who go to battle against them.
Chapter 32 goes in to the Reubenites and Gadites, called the Transjordan Tribes, who did want to stay in Israel with Israelites. The wanted to stay in the land East of Jordan. They said they would fight the battles with the Israelites and make sure they were settled. He warned the Transjordan Tribes that the Lord has already faced the Israelites in entering the land betrothed to them when their fathers from Kadesh Barnea were sent over to look the land over, They discouraged the Israelites from entering the land the Lord had given them. That the Lord's agner was so aroused that he swore an oath that none of them would be allowed into the land but Caleb, son of Jephunneh the Kenizzite and Joshua, son of Nun, because they followed the Lord wholeheartedly. Therefore the rest was sent out to wonder in the desert forty years, until the whole generation of those who had done evil in his sight were gone. Moses convinced them that they must do what God asks of them. Later if they want to return to this land then they can.  Therefore, they agreed and it told of their settlements later. Faith Alive has this to say: "Did You Know? What are the Transjordan tribes? The tribes of Reuben, Gad, and Manasseh are the Transjordan tribes. The men in these tribes built farms and homes on the east side of the Jordan river. The Other Israilte tribes settled on the west side. The name Transjordan means "across the Jordan" from the other Israelites."
Chapter 33 goes through the stages of travel the Israelites went through.
Chapter 34 is the boundaries of the Canaan.
Chapter 35 gives the towns for the Levites and goes through what the Cities of Refuge are and what they were. Faith Alive has this to say in "Life in Bible Times...God said that people who murder others must die (Numbers 35:16-21). But someone who kills another accidentally should not die(numbers 35:22-25). In israel when a person killed someone by accident he or she could hurry to one of these six cities of refuge and be safe. No one in Israael lived more than one day's journey from a city of refuge.
 The last Chapter which is number 36 tells Zelophehad's daughters the ust marry someone from their tribe to inherit the land from their father; so they agree and do it.
There is a lot that can be done with this Book from the Bible. You can work with the Numbers to see how many people were left to go to Israel. You can add up miles or trace out the trail on a map. You can also Discuss your feelings about everything. Do some role play or make puppets or dolls. The children can talk about what they would do if they were in charge of these people and how God could make people do the right things.
Remember to care out you work for the day and do some childrobotics. I home you have been trying out some things on the videos in the lesson last week for you. Later this week Grandma will go back into the American History book and finish the 1700's so we can move forward into the 1800's.  Be sure to work on your Jounals, yearbooks, schedules and assignments, along with the Newspaper. 
A gentleman by the name of August Ferdinand Mobius, German mathematician and astronomer. The mobius strip is named after him. Can your children and you think of other scientists whose names are associated with their contributions? Here are a few: Richter and Jarvis, Diesel, Watt, Ampere, Bunsen, Ford etc. He was born in 1790 on Sunday November 17. Billy Graham, a famous American clergyman that preformed church on TV one evening a week for a certain period of time each year. Lots of people came to his chapel service and many watched him on TV. He was born in 1918.
 Sunday was Homemade Bread Day. We are to gather recipes to try. Maybe we will just have bread rolls etc. made for Thanksgiving. Book 1 says to find substitutions to make the breads more helthful as egg whites for eggs, butter, skim milk, whole wheat, no corn syrup or soy beans.
For November 18 Louis Daguerre, French painter and inventor of the daguerreotype, the first practical method of photography was born in 1789. In 1899 Eugene Ormandy, Hungarian-born conductor, was born. Book 1 says to try to figure out the various instruments played in an orchestra and how they are divided.
In 1923 Alan Shepard was born. He was a U.S. astronaut who was the first american in space.
The last birthday for the day is that of Mickey Mouse, famous cartoon character . He began in 1928. He appeared in the film cartoon Steamboat Willie, I t premiered in New York with Walt Disney. Before long Mickey Mouse was a leading star. People all over have bought Millions of Mickey Mouse items. See if you can name all the other cartoons that have followed him.
a famous event is under today: William Tell was forced to shoot an apple off his son's head by an Austrian bailiff in 1307.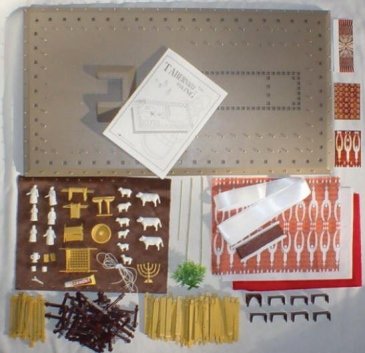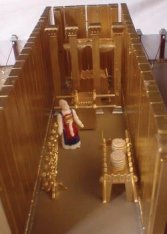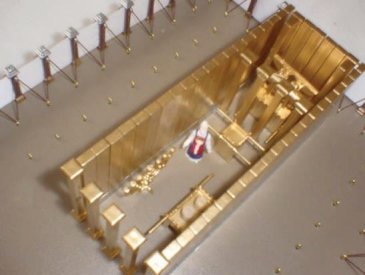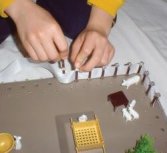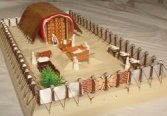 I hope everyone is getting something out of the dance. When I got al the video's on there yesterday, Grandma could not add anymore information. Which I felt just having furn with the video's might have taken most your day. I hope you are working on reports, essay's (those esay's will be the children's most accomplishment and hardest skill to handle in college if they have not utilized it enough in high school. It was very hard in High School for Grandma to write. When it came to college it was even that much harder. The hardest is staying on a certain topic of non-interest or developing one a person is interested in. I do hope you are doing some things in your jounals and having fun with the newspaper and yearbook. Those should really add to your home school and your heritage of the family. My high school wanted me to go into journalism and maybe I would have been better off. However, I would hae never wanted to miss not giving God's message to you and sharing what I have collected and learned through the years. I just wish I had been able to share more of it with my family and in some other ways also. It is so wonderful to have so many visitors coming. If you leave me a contact and tell you in person how much you being here means to me. Now I want to get down to business because Grandma has so much more to share. I know that you know by now to get your tasks and responsibilities taken care of and we know even as little excersize told us-it is important to talke time out to pray as we all know. I hope it is working for your home school to find that time.
Anyway in Exodus 23 God is tell the people how he has an angel ahead of them guarding them along the way. He said this angel will be going before them and getting rid of the Amorites, Hittites, Perizzites, Canaanites, Hivites, and Jebusites. He told the people not to bow down before their gods or worship them or follow their practices. He said the Israelites are to demolish them and break their sacred stones to pieces. He said if you worship me, my blessings will be on your food and water. That he will take away all sickenesses.
In Exodus 24 God told MOses, Aaron, Nadab and Abihu and sevety othe elders to come up to the Lord, but only Moses was to approach the Lord, the others may not come near and the people were not to come. When Moses came to the people and told them all that the Lord God told him and what his laws were, The people said they would obey the Lord. Moses wrote everything down.
Early the next morning he built an altar to the Lord at the foot of the mountain. He set up twelve stone pillars representing the twelve tribes of Israel. He sent young Israelite men after young bulls to offer ast burnt offerings to the Lord. Moses put half the blood in bowls and springled the rest on the altar. Then he took the book of the Covenant and read it to the people, They agreed they would do everything God wanted and commanded. This Exodus 24:8 This is the blood of the covenant that the Lord has made. He also sprinkles some of this on the people saying, "This is the blood of the covenant that the Lord has made with you in accordance with all these words."  Moses was to go up to the Lord and the Lord was giving him the plates with the ten commandments on it. He was up there forty days and nights.
Grandma is not going to type any more of the Exodus to you. You must read it yourselves very deeply because it has some very detailed and important information for you. It is all facinating but nothing the chrches go into detail too strong about. Exodus 25 talks about the Offerings for the Tabernacle and The Ark. Faith Alive talks about the Ark to us in the "LIfe In Bible Times -The Ark of the Covenant" as "the most important object in the tabernacle. It was placed in the Most Holy Place and only once a year, on the Day of Atonement, did a priest go in and pour the blood of a sacrifice on the cover. The "atonement cover" of the ark was made of pur gold and had two cheruim on it, facing each other with their wings spread upward. According to Hebrews 9:f the ark held the two tablets of the law that God gave to Moses, a jar of manna and Aaron's rod that had budded.
Exodus 25 also tells about the Table that holds the Ark. It had plates and dishes of pure gold, as well as its pitchers and bowls for the pouring out of offerings. There was a bread of the Presence on the table to be before God at all times.
It tells of a beautiful Lambstand of pure gold to be shaped and sculptured just a certain way. I would love to see pictures drawn of all this. Then Exodus 26 tells about the Tabernacle. 27 goes in the Altar of Burnt Offering, The Courtyard, Oil for the Lampstand. 28 goes into the Garments the Priest will have. God said Aaron and his sons named will be his priests. The Ephod is described and the Breastpiece, the Robe of the ephod is described. The tunic and turban as well as the undergarments are also described.Grandma obtained pictures and was able to put them on the blog of the tabernacle. Be cautioned, she tried to make a copy of the Copywrite rules that came with the website. They do give the pictures free but they want you to understand that these are never to be sold or reproduced for that purpose without the consent of Elna M. Smith Foundation DBA, The Great Passion Play. The model shown however can be purchased through this telephone number: 1800-882-7529. Faith Alive explains about Aaron's garments in "Life in Bible Times-Israel's High Priest- Aaron, Moses' brother, was the first high priest. The high priest was had over all the other priests. He was in charge of the sacrifices in the tabernacle, either doing them himself or making sure they were properly dne. He was the only priest allowed to enter the Most holy Place in the tabernacle, and that was allowed only once each year on the Day of Atonement. The high priest was the one who found God's will with the use of Urim and Thummim." Exodus 29 talks of Consecrating the Priests; Faith Alive tells us in "Did You Know?-What does consecrate mean? To consecrate means to set something apart for God's special use. All the things in the tabernacle were to be used in the worship of God. The priests were consecrated because they were to lead Israel in worship." 29 also describes the system of the sacrifices, It describes certain part to be given to Aaron and his sons as part of the fellowship offerings. It says Aaron's sacred garments will belong to his descendants to be anointed and ordained in them. The son who succeeds him as priest and comes to the Tent of Meetin to minister in the Holy Place is to war them seven days. This chaper tells so much which is very interesting for reading and learning. Exodus 30 talks about the Altar of Incense; Faith Alive says in"Did You Know?- What is incense? Incense is similiar to perfume, but it is burne instead of being put on like perfume. Incense and perfume both smell sweet."
Atonement Money; Basin for Washing; Anointing Oil; Incense are talked about. In Exodus 31 Bezalel and Oholiab(having artistic skills for designing) were talked about along the The Sabbath. Then God sent Moses back down out of the mountain with the two tablets. He had been us there forty days and nights.
However, the people did not handle it well that Moses was so long. In Exodus 32 it describes how they became restless and built a Golden Calf to worship and they went crazy. God was very angry over it and was going to destroy them all. Moses calmed him down and told him not to destroy something he worked so hard to get this far with. Therefore, Moses went down to deal with them. As Faith Alive explains it in "let's Live It!-The First Commandment -"You shall have no other gods"(Excodus 20:3).
When Moses read God's commandments to the Israelites, they said, "we well do everything the Lord has said" (Exodus 24:7). But while Moses was on Mount Sinai receiving the commandments in writing, the people below were breading the first one. They worshiped a golden calf.
Martin Luther says the first commandment means "we should fear, love, and trust in God above all things."
How long do we go without breaking this commandment? (Think of "gods" like money, fun, personal appearance.) Yet God does not destroy us because of our sins. Instead, he renews his love for us--as he did with Israel--because Jesus died for these sins."
As Moses comes out of the Mountain of talking with the Lord. He is very angry at what he sees and hears. He throws the tablets at them and breaks them. In telling Moses they are the Levites, he orders them to strap on their swords and go to war between themselves. Around 3 thousand were killed that day. The nex day he tells them they have commited a great sin and says he is going back into the mountain to talk to the Lord and see if he will make ammends.
In chaper 33 God is very upset and strikes them with a plague and says he will punish them when the time comes. He wants Moses to leave the area with his people. That he will send the angel before them. He said he will not go with them because he said me might be tempted to destroy them along the way.
When the people heard God's distressing word the began to mourn and no one put on any ornaments, they stripped off all their ornametns at Mount Horeb. Then it talks about The Tent of Meeting in which Moses goes to this tent and God comes in a cloud and talks to Moses at the entrance. Moses tells him he has not told him who to take with him and the Lord said he will go with him and give him rest. Faith Alive says in,"Word to Remember 33:14 My presence will go with you and I will give you rest.
Grandma wants you to read this next part to yourselves because it is so great.
In Exodus 34 it tells of God giving moses a new set of Tablets and he talks of many other little things. 34 also talks about the radiance that shows on Moses face from talking to God each time. Then in 35 It again talks about the Sabbath day and Materials for the Tabernacle. Faith Alive points out intalking about 35:2 "Did You Know?-What day is the Sabbath? Saturday, the seventh day of the week, is the Old Testament Sabbath. On this holy day the Israelites were not supposed to work but were to rest and think about the Lord. Many Christians keep Sunday as a special day, because Jesus was raised from the dead on a Sunday morning. The rest of Exodus was all about the building of the Tabernacle. Concerning 35:11 Faith Alive says "Did You Know?-What was the tabernacle?-The tabernacle was a tent church where the Israelites worshiped God. When it was time to build the tabernacle, everyone who was willing and who had skill was allowed to help." That is enough of this for tonight.
Grandma is skipping the dancing a couple more days because I feel you have enough to look at till monday at least. Be sure to do some Childrobotics.
Because we could not get past the video's yesterday, Grandma was unable to give you the birthday's for November 13. Robert Louis Stevenson, Scottish author who wrote Treasure Island was born in 1850. Book 1 suggest the children design a rhymed couplet---a two-line poem with rhyming words at the end of each line as Stevenson wrote in his book called "Happy Thought" as follows:
The world is so full of a number of things.
I'm sure we should all be as happy as kings.
Next Louis Brandeis, U.S. Supreme Court justice was born in 1856.
Robert Fulton, American steamboat inventor was born in 1765 on November 14. Then the first impressionist Claude Monet, French painter was born in 1840. Book 1 said people were pretty scornful of Monet's work at first. They weren't used to his informal scenes, bright and sparkling colors, bold bush-strokes, and rough surfaces. His artistic movement took its name in his 1872 pointing Impression:Sunrise. He noticed the changes in light during the day, therefore he did his scene at different times of the day and under different weather conditions. The children are to go outdorrs to observe and sketch an object at different times. Or see if they can make differences in the light of a pointing or two of their own.
Now in 1900 Aaron Copland, American composer was born. Maybe you con find some of his music at the library.
Then in 1907 William Steig, children's author and illustrator was born. Book 1 says he was a nervous writer; for he did not start writing books untill he was 60. Two years later, he won the Caldecott Medal for Sylvester and the Magic Pebble. Not accustomed to being in the spotlight, he did not want to give   
a speach about his book. For your children to develope skills to speak to people and in public, offer awards for the best speach of say 1 day a week a speach. Then Astrid Lindgren, Swedish author who created Pippi Longstocking was also born on that day the same year. In 1908 Joseph McCarthy, U.S. senator was born. In 1930 Edward White, American astronaut who became the first man to walk in space.
in 1948 Charles, Prince of Wales(Charles Phillip Arthur George Windsor) was born. In 1966 Ronald Mc Donald, corporate mascot of McDonald's fast-food restaurants.
You could use Prince Charles to do some imitations with the puppets, paper dolls or doll clothes designing of different ages of time as prince and princesses; paintings, etc. Start some fairy tales, or such.
You could work with the astronaut birthday to learn some more about space.
I have some information dealing with McDonald's restaraunt for you. I read on line the other day that the fat problem at McDonald's, Kentucky Fried Chicken and others has been solved. But they want to take Microwave popcorn off the market because of the transactive fat in it. The regular popcorn that we pop on the stove or in popcorn machines is ok. Just the Microwave popcorn is a problem. They are trying to ban all things not good for us.
The only event for today is that The First Paid Librarian, Louis Timothee, was hired by th Library Company of Philadelphia in 1732. Maybe some research on how much they are paid today is at hand.
Grandma will give you some recipe's on Soups today. These seem to be my specialty. Grandma learned many years one good way to make a soup taste good with the natural flavors is to cook the meat ahead of time and put it in the refrigerator overnight for the grease to form hard on top and be easy to skim off in the morning. I was also told it settles on top and can be skimmed right off. Grandma just is not sure if that does it as well. Just never put grease down the sink in any way shape of form. Always put it in a can, a skillet to cook with potatoes or something of the such.
The little colonial Book I have says, " A good hot soup or broth bubbling in the pot is ever welcome. It soothes the stomach and encourages it to receive more nourishment. It is satisfying for people who are hungry, as well as for those who are tired, worried, cross, in debt, in love, or in pain. Even a useless piece of meat can be used if you boil it, extract all its juices and serve a stimulating broth. People threatened with overweight should eat only plain broth. Actually soups are good for those loosing weight because it is nourishing food, has plenty of water, and is filling.
First take great care the pots or sauce-pans and covers be very clean and free from all grease and sand, and that they be well tinned, for fear of giving the broths and soups a brassy taste. If you have time to stew as softly as you can, it will both have a finer flavoour, and the meat will be tenderer. But then observe, when you make soups or broths for present use, if it is to be done softly, do not put much more water than you intend to have soup or broth: and if you have the convenience of an earthen pan or pipkin, set it on wood embers till it boils, then skim it, and put in your seasoning; cover it close, and set it on embers, so that it may do very softly for some time, and both the meat and broths will be delicious. You must observe in all broths and soups that one thing does not taste more than another: but that the taste be equal, and that it has a fine agreeable relish, according to what you design it for; and you must be sure, that all the greens and herbs you put in be cleaned, washed, and picked.
Ok now, upon cooking my meat either before or with it I try to put in as much fresh garlic as possible. It is suppose to be one of the healthiest items on the market to eat. I was able to keep my husbands blood pressure down for a long time with garlic broth daily. Do not put your salt in things till the last for it can harden them. Beans, lentils, etc. can be cooked with the meat. Be carefull in using onion, children usually hate too much. If you put onion in things don't do like all the recipe's, just add a little to flavor it as my mom has alsways done. My stomach has never done well with it and I asked her why hers never bothered me. She said because she only adds a little. If the recipe is a type that can take fried onions, Grandma can eat lots of those and not have a problem. once your meat is almost done then you can add your vegtables like carrots, potatoes, turnips, parsley, brocollie, kale ( which is suppose to be the pest green for you; by the way the greens, fruit , and chocolate are what is suppose to destroy bad cells like cancer. When you got your vegetables in then add the salt and pepper. Any meat that has fat on it should be braised first. Oh! and if you want certain herbs in it put them in first. Add noodles if you want them or rice.
Here is a recipe for Lobster Soop-
Boil a knuckle of veal to a jelly strain it off- and season it as you please, put to it the body & tails of 3 lobsters a pint of white wine-make balls of the claws finely beaten and the yolks of 2 eggs, nutmeg, pepper, and salt-boil them-and then fry them in butter and put them in ye soop.
Peas-porridge
Take a quart of green peas, put them to a quart of water, a bundle of dried mint, and a little salt. Let them poil till the peas are quite tender; then put in some beaten pepper, a piece of butter as big as a walnut, rolled in flour, stir it all together, and let it boil a few minutes; then add two quarts of milk; let it boil till the peas are quite tender; then put in together and let it boil a few minutes: then add two quarts of milk, let it boil a quarter of an hour, take out the mint, and serve it up.
Philadelphia Pepper Pot
Philadelphia Pepper Pot is the soup of our American Revolution. It was inprovised for General Washington's troops wintered at Valley Forge. With food scarce and the weather cruel, the story goes the General asked the cook to prepare something hot and filling for his hold, hungry troops. Having only some tripe, some peppercorns and scraps, the cook invented this soup that reportedly met with great approval.
Now that our scacities are over, many other ingredients are usually added, but tripe is always used, cut in small cubes and simmered with other vegetables.
In Philadelphia now, ...women go through the streets selling pepper pot, their approach announced with the call, "Peppery pot, smokin' hot!"
Place tripe, a veal shank, three quarts of water and salt in a large, heavy pot. Bring to boyle, then simmer and scum it. Boyle it softly two hours. Remove the meat from the broth and cut it from the bones and into chunks. Add a little onion, carrot, celery, green pepper, and parsley with meat and Irish potatoes to the broth. Cover close and bring to boyle, then simmer as necessary for all to be tender. Serve up to a good family of 12 if they eat not excessively.
This is much like the Mexican Menudo only the add the cooked ancho chilis put in a blender to it and usually use ox tails or beef bones if necessary. The tripe can be cut apart after  it is cooked. They also add hominy corn to it.
An Onion Soup call'd the King's soup
(Though the name of this soup is these days out of favor, it was most popular before the Revolution and is still a good soup. I have heard it is often on the menu at Mount Vernon.)
Slice 2 large onions, add a quart of milk, some mace blade, a large spoonful of butter, some salt and put it all in a pot. Bring it to a boil then cook slowly until the onions are very tender. Pick out the mace blades and discard. Beat an egg yolk in a small bowl and add a little of the hot soup, beating it. Pour the mixture back into the soup pot and cook a few minutes longer.
Now this would be Grandma's version. Fry the onions in butter add a little chicken broth or water, maybe a little corn starch or floor paste; salt and pepper. Some people might like milk though.
Grandma's mom said some used to even make an onion paste in water and put it on the chest like vicks.
Well soups for Granddma could go on a long while. You have a good day.
How Is everbody today? Grandma is doing fine. Grandma
decided maybe people were having a hard time finding the lessons and did not know to go to the blogs. Therefore, she has put a link in almost all the pagesGet your chores, responsibilities for the morinig don because I am getting readdy to give you another lesson in the Bible. This is one for all the children again. Now Abraham again had his one son by the slave and six boys besides Isaac before he died and was burried with Sarah, in the land he bought from Abimelech who was so good to him. Abraham had sent all the other boys to different land but tje ;amd tjat was promised to his son Isaac was kept for Isaac.
There was a famine in the land and God told Isaac to stay in this other land he had traveled to for awile. It happened to be part of the kind Abimelech again. However, just like Isaac's father Abram, Isaac worried the men would kill him for his wife Rebekah, so he told them she was his sister so they would not kill them. Well that was fine as they stayed there awhile. Then Abimelech saw Isaac caress his wife and sent for Isaac to talk to him. He asked Isaac why he lied about his wife. Isaac told him why and Abimelech was  upset because he said if one of the men had taken his wife to sleep with her thinking she was single it would have put shame on them. Therefore, Abimelech announced that if anyone were to molest either Rebekah or Isaac, they would face death. Now they were safe throughout the land. Isaac began a crop and prospered in land and in animal until others became jealous and started closing his wells and doing him wrong. Abimelech said he most go away from there. Isaac went to the valley of Gerar. Other Philistines argued with him and filled the wells. Another area they had trouble. Therefore, Isaac went into Beersheba and settled tent and dug a well. Then Abimelech came to his camp and Isaac asked him why he came when he sent him away. Abimelech said he was fearful of Isaac and felt they needed to draw a treaty between each other so they did and everything was fine then. They had a big feast and dined together.
Then when Isaac was getting so old he knew he was going to die and could no longer see. He asked Esau to go hunting and bring him some of the wild game he catches fixed up the way he likes it so he could give him his blessings, Esau obeyed and left to hunt. Now Rebekah was listening and she told Jacob about it and that he was to go get two young goats from the field that they could fix up the way his father likes it and he could take it in as if he was Esau. Then they solved the problem of Esau red hairy arms. Jacob was able to trick his father and recieve Esau's  blessings. Of course later Esau came in later and found out what had happened. Esau was so angry Rebekah heard him say he was going to kill him. Therefore, again Rebekah went to Jacob and told him to leave and go to the land of her brother for the time being until she summoned for him. She also told him she wanted him to find a gentle wife among her family, not to marry a Hittite woman as his brother had for she rebekah was unhappy being around the two wifes.
Isaac also told him to go the land of Rebekah's family and find a Canaanite woman to marry . Esau still mending from the first blow of his parents overheard that his mother and father were displeased with his Hittite wives so he went in the land where his half brother, the slaves son was and married a third woman, the daughter of Ishmael, Abraham's son.
Jacob left for Haran. On Jacob's way the first night, he lay on a stone to sleep and he had a strange dreap. he dreamed there was a stairway to heaven and angels climbed down from the saircase and the Lord looked down on Jacob and told him he was to dwell in the land he was in and prosper in its riches
In Let's Live It! of the book Faith Alive
It asks in talking about the Genesis 28:10-22."Ever Need a Ladder?
-Try getting into the attic without one, or try getting the Frisbee of the roof. When we need help getting from down here to up there, we need a ladder!
Jacob dreamed he saw a ladder going from earth to heaven, with angels going up and down on it. At the top was the Lord himself. God was telling Jacob that he and his angels would always be there for those who love and trust in him, That's comforting news, isn't it? And how comforting it will be someday when we die--when God takes us from down here to up there!"
Faith Alive says in Words to Remember of Genesis 28:15 I am with you and will watch over you wherever you go.
Now back in Genesis 27 Faith Alive states concerning 27:4
Why was Isaac's blessing so important to Jacob and Esau?
Many ancient people saw a father's blessing as a guarantee of success and prosperity. Isaac's blessing, though was that his son be an ancestor of the Messiah
In Let's Live It! concerning Genesis 27:1-40 Faith Alive asks,
"Does God Need My Help?--Even before Isaac's sons were born, God had determnined that Jacob, the younger son, not Esau, the older, would bear the blessing of the Messiah(Genesis 25:21-23). But when the time came for Isaac to give the blessing. Jacob and Rebekah platted to get it by trickery. People sometimes do things that aren't quite honest because they think it's for a good cause. But treachery and dishonesty are sinful; furthermore, God doesn't need that kind of help.
Here's great news: God has it all under control! Read Romans 8:28. God's going to make everything come out right. We need only seek his guidance and leave things in his capable hands.
What this says is true and many times people think they have to take it in their hands and solve everything. I believe Rebekah and Jacob knew they were wrong and went to Isaac in their repentance.
Esau is the one they damaged for God and caused to do wrong.
How do you feel about all this and what do you think God would have done to solve the problem because he also knew Jacob would be the person he felt more trusting of.
We will stop here for today
After Childrobotics, we will have another Creative Dance Lesson. Parets you can always work on othe methods of dancing and sports or activities in other places if you do not like these. I do feel they teach the children good way to get in connection with what their bodies can do and they can use them later in many ways.
Lesson 9
element: levels
helper: rhythmic words
This is what the author says to carry out this lesson:
"When I tell you to go, I sant you to drop to the floor and hold yourshape. Ready. get set, go. Let's do that again and find a different lw shape. Ready, get set, go.
This time I want you to melt down to the floor, slowly and smoothly. Go.
Now let's put a jump before the fall. It will be: jump, fall. You can drop or you can melt, slowly or quickly. Ready, jump, fall. Oh, let's see more interesting jumping shapes. Give me two jumps, each one different--making a different shape or facing a different direction. Ready. go.Now the words will be: jump, jump, fall, shape. Ready, jump, jump, fall, shape.
Take a resting shape on the floor, and, when I say go, be standing. No, don't prpare---really see what your body has to do to muster enough strength to get up fast. Remember, don't start before I say go, and don't move after I say go---make it that fast! See how far you can get in one count. Ready, go. Good.
Start in a low shape again, and this time, melt up from low level to standing, slowly and smoothly. Ready, go. Let's put in a roll on the floor before you get up. Ready, roll, and up.
Now the words will be: jump, jump, fall, shape, roll, and come up. The roll will give you some momentum so you'll come up easily. Let's try that part. Take a shape on the floor. Give yourself a push, roll over, and come up. Another way to get momentum is to swing your legs back over your head and come up to your knees. Try it. Lie down on your back. Go.
Here we go with the sequence. Ready, jump, jump, fall, shape, roll, and come up. There are eight words, and I'll say them evenly. Make your movement fit the words.(Parents if you do not know this, rock music is done in a beat of Eight. You can feel it when you say what she is saying.)
Now let's add: walk, walk, walk, walk, t-u-r-n, and shape. I'll make that fit eight counts too.
Line up on the black line and come across the floor with the whole sequence: jump, jump, fall, shape, roll, and come up; walk, walk, walk, walk, t-u-r-n, and shape. Make your movement fit the rhythm of the words. Everyone say the words with me:jump, jump, fall, roll, and come up; walk. walk, walk, walk, t-u-r-n and shape.
Now do the moves and say the words. Feel what your body has to do to change levels that quickly. Ready, go. (say the words.)
We've talked about law level--body on the floor-- and high level---body standing or in the air. Middle level is kneeling or squatting. Show me a middle level shape. Go. This time, make your own sequence. and add some middle level movements. A sequence is a sentence of movements. Take a minute and practice. Put some levels and some steps together so you can move across the room. You won't have to say the words, just do the moves. See if you can make a sentence and repeat it. Practice.
Now come two at a time across the floor. This will be our good-bye dance--a dance of levels
Goals for evaluation: Watch for skill in transition from one movement to the next. Also look for good use of momentum and flow.
(if you have decided to leave this dance lesson Grandma wants you to know one of the last lessons she gives is where they dance around the fire as Rumblestiltskin in the fairy story. The author also states in the last chapter how the dancing relates to other things in the children's lives which Grandma may give to you this week.
Grandma also wanted to give the lessons that are halloween type first so she may wait.)
Now Grandma is going to give you some activities out of Book 1 with the Birthdays and they are use Pizza Month and Apple Month for Sunday and Monday. She hopes you are reveiwing your own birthdays and schedules. She also thinks she will cover some things in some books to read for Monday and maybe Tuesday or so before we move on with our history
The birthdays for Sunday include Sir Christopher Wren, English architect in 1632, October 20. Then John Dewey, American philosopher and educator was born in 1859. In 1891, Sir James Chadwick, English physicist who discovered the neutron was born. Then in 1931 Mickey Mantle, baseball star, was born.
As an activity win Mickey Mantle, Book 1 says to tell the children that the bases on a baseball diamond are arranged 90 feet apart in a square. Have the children "use their calculators to figure out how far a player must fun after hitting a home run. Next, tell them that Mickey Mantle hit 536 career home runs and have them compute the total distance he ran after hitting these homers.
Mantle was a switch hitter, which means he batted right- and left-handed. Have students try various tasks using their dominant hand, then their nondoninant hand. Which tasks were hardest to do equally well with both hands? Which were easiest?
Mantle moved from his birthplace, Spavinaw, OK to Commerce, OK when he was 3 years old. Commerce has since named its main street after him. What streets in your students' hometown are named for local heroes? If your kis could name a street in their town after someone, whom would they choose, and why?"
There is no events for Sunday in Book 1 except that it is National Pizza Month and they give this activity to do "Pizza Fractions"
Let each child take an 8-inch construction -paper circle; Have the children fold the circle in to four equal parts. Then have them cut 16 small circles to represent pepperoni, and 24 shapes for shredded cheese,, 8 for green pepper bits, and 12 for mushrooms. Tell them to place one-quarter of each ingredient on each quarter of their pizza's. Ask them how many pieces of each ingredient they'd eat as they consumed one -quarter, one-half, three-quarters, and finaly the entire pizza. Now you could either glue these pieces on cover them all in plastic to practice with or whatever is best for the learning.
Now October 21 has Samuel Francis Smith, American poet who worte the words to the patriotic song "America" being born in 1808. Now we have two patriotic songs about America and it would be good to try to learn to sing them. Then in 1833 Alfren Nobel, Swedish manufacturer, philanthropist, and inventor of dynamite was born in 1833. Janet Ahlberg, children's author was born on October 21, 1944.
Then for the events in Book: an event in 1520 of Ferdinand Magellan entered the strait now called the Strait of Maagellan to go around the world. Then in 1805 Britian's Lord Horation Nelson defeated the Franceo-Spanish fleet at Trafalgar but was mortally wounded.
For celebration of Apple Month in Book 1 under the 21, Book 1 asks you to share your favorite apple stories, poems, songs, puns, jokes, and sayings. Then let the children know there is about 20 of the more than 7,500 varieties of apples grown in the United States. These include Golden Delicious, Granny Smith, pippin, Wealthy, Northern Spy, Rome Beauty, McIntosh, Delicious, Transparent, and Duchess. You may come up with more. Book 1 has the children write a riddle about one of the varieties. For ex. which apple wears a raincoat? (McIntosh.)-Granadma does not get this one. Which apple would the Pope enjoy?(Rome Beauty)-that one she gets.
 Science-Geography
Focus::recognizing the Ocean as a resource
Grandma has a couple of books to get to read to the children and then discuss some of the polution  problems happening today in our oceans even if you have to do some research. Also talk to the children about recycling and why we are doing a lot of it. Talk about how many things you could use to build play boats of that you have in the house: meat trays, milk cartons, empty laundry containers, cans, etc. Try to think of other things around the house you could build things with. Maybe look up specific things on the computer to see how they are used or could be. Talk about ways your town or the cities are recycling and what things they are collecting, some of those things have changed here in Omaha; they no longer keep telephone books or collect glass. Discuss what will happen if things do not change soon. Then you can also discuss Air and Land Pollution(trash and litter). See if you find any solutions that you can help with. Grandma did an investigation about the most polluted cities in our country. Grandma is not sure if I got it in the blogs yet or not. Grandma has also seen things involving the Coal factories in Kansas. Grandma also thinks we have a plant here in Nebraska, She is  not sure on it. Another activity you could do besides finding things around te house to recycle with, look for ideas at the library and on line. Grandma pulled up a lot of things to write on and make planets around the sun with to put on her pintrest. She just doesn't know if she can pull them off but you may be able to start your own collection. Have containers for all goods of trash and recycables. A cute idea for garbage cans is an animal or something to cover it out of a paper sack or maybe a box. 
The first book is  called I Am the Ocean by Suzanna Marshak, illustrated by James Endicott, Little, Brown 1994. This book and its activities are in a Geography book called Geogrraphy Activitires (4)that is Literature based, an integrated approach by Tara McCarthym Scholastic, INc. 1992. I Am the Ocean is about the different animals, large and small, who live in the ocean and on its shores. I talks about the different aspects from clm to stormy. "The story also hints at the great age of the ocean, the rivers that feed it, and the uses humans make of it as a path." It has things about: the Shore as pelicans,and seagulls; Shallow water as crabs, jellyfish, starfish, and flying fish. Then it goes iinto the Deep water and talks about the Whales
Before you read:
Even though this has nothing to do with the story, make sure the children know what an Island is. Make sure the children know what ocean means: the great body of salt water that covers three-quarters of Earth's surface. On a glove or mape look at the different oceans and where they start and go if you have not already done this excersize. Find out what they know about the living creatures in the ocean and other things about it. Discuss imaginations and Let the children know that the author imagines what the ocean would talk about if it could speak.
As you read the book with the children have a poster board, paper, or something to chart the various animals and things you learn about on. As you review or reread the pages, encourage the children to listen for phrases and sentences that help them to see and hear the ocean, the life in it. Record some the children's imagery on the poster board or paper.  Invite them to respond to the ways the ocean is made to seem like a person. Ex. What moods does the ocean have? What opinion does the ocean seem to have of itself?(proud, strong). Discuss how presenting the ocean as a person is different from other presentations the children have read or seen.
Defining things-
Look up definitions of words and terms to study and understand. Help identify lakes and rivers they have an interest in. Learn the differences in Oceans, bay, shores, coral reefs, lakes, rivers, etc.
Classifying Products- When you go to the stores look at what things are in the store are from the ocean that are good to eat. Look up Monsanto and GMO's if you are not already familiar with them. See why people may be going back to growing and raising their own food. Look up ways people are growing organic plants in fish tanks. Look at other ways of organic food and making things safer to eat.
Literature-Now finish your posters with words , pictures, and information. Be sure to post your work.
Creative writing
Nature autobiographies-Brainstorm what other bodies of water or landforms that might tell their stories as the ocean does. Work together cooperativly write and illustrate a book about it, individual pitures, paintings, drawings, descriptions. Make a folder or binding, sharing and discussing what you have.
The pollution, recycling, animals, and oceans are all part of Science, but the author of Grandma's book also give an activity to be a wave: It is to demonstrate that an ocean wave is made up of water molecules that go up and donw in a cirle rather than water moving forward .Stand almost in a simicircle. One starts the wave by shaking and raising the arm of the person next to them, then that person with shake and raise the arm of the next student, and so on around the half circle, play a surf sound tape for the background if you wish. Keep doing the wave till it is smooth. Then lead the children about the room . Explain that they are now a current, and that along with their waving movement they are showing how ocean water circulates across vast areas. Explain that this is why the ocean is often compared to a cradle(slow, rocking motion; birthplace and home of life.
The second book to read from (4) Geography Activities is called the Moon of the Alligators by Jean Craighead George, illustrated by Michael Rothman, Harper Collins 1991.
Focus: appreciating ecosystems
The book is "in the Florida Everglades, the alligator is the "famer," keeping the water clean of algae so that other creatures can live there, in turn attracting and sustaining a rich variety of birds and mammals. As the dry season sets in in October, the alligator grows increasigly desperate for food. The story tracks her journey during this month, and also describes the first years of her life. The intricate inter-relationships of plants and animals in the Everglades are threatened by canals, farming, and building projects. The detailed and lyrical descriptions of life cycles and seasons in this huge river show what would be lost if the Everglades ceased to be."
Before you read-
!. Look for the Everglades from Lake Okechobee south to Floriday Bay on a topographical map of the American Southeasta and share questions you may have to find as you read.
2. Read the author's introduction and see how she explains why she callsher series The Thirteen Moons and explain why they should listen to hear why the author calls October "the moon of the Alligator" and why they have their own "inner clock."
As you Read-
Make a chart somewhere in a notebook or on paper, a poster. Somewhere to refer back to. There are three collumns across the top:October; November-May; June-September.
Under October  will be Alligator is very hungry. Dry season begins. River water lovers.
Under November-May will be Drought. Animals come to alligator pool to live. Alligator has food.
Under June-September will be Wet season. River grows. Alligator's food can swim away.
The children can also keep track and organize a Describing Nature as they see phrases that fit from the book. Then they can add to it from other books they read.
Extending Geography Skills:
Understandin Chains of LIfe-The book suggests a bulletin board; Grandma suggets a poster board showing ways the plants and animals of the Everglades sustain one another. Label it Life of the Everglades: draw or find pictures to put on there; they suggested a green baackground, label and identify them, tell what each plant or animal needs to survive and live. and how they are used by other life forms. Use it as a basis for cause-and-effect investigations. Explain the impact that humans have on the Everglades ecosystem.
Making Connections
Research Skills:
On the Spot-Go to a local nature center and begin to investigate animal habitats and the ecosystems on their area. See how they can get involved. Discuss at home what they could do to help. The (4) book suggests putting a Weekly Earth Bulletin out. You could do that in your newspapers you have started. See what else you can put in your newspapers or post about.
Literature/Oral Language:
Finding Favorites-In finding descriptive passages in books about the earth, animals, and plants read them to each other and plan a time to record them on a tape or video. Call it the Words About Planet Earth time. Make copies to put in a folder on a reading table,
Creative Writing
What do you See?-Arrange an assortment of nature objects on a table with the writing Then do writing about them. Examples: stones, leaves, flowers, seeds, seedpods, nuts a cup of beach sand, shells, twigs, feathers. Become familiar with its shape, color, texture, and size. Share and display your writing.
A paper project  could be a chart with each month on it in squares and for each month think of an animal they may want to protect and put it under the heading: The Moon of the _______________. and draw a picture or paste a paper one of each animal on that month.
On another paper project, with a picture of an alligator write words and phrases that describe alligators and their home. You can do this for other animals also.
In another book of Grandma's (2) Pineapples, Penguins, Pagodas & Traveling Around the World Through Literature, Research, & Thinking Skills in a small book to read and a few questions. The book is My Grandpa and the Sea by Katherine Orr Minneapolis, MN, Carolrhoda Books, 1990
in the country: St. Lucia;
Summary: Grandpa is forced to find a different means of supporting his family because the larger boats have depleted the island's supply of fish.
Activities
1. Make a mural of the different occupations on the island of St. Lucia.
2. Compare a dugout to a modern fishing boat.
3. Explain what Grandpa meant when he said, "If we give back something for everything we take, we will always meet with abundance."
4. Ecologists are concerned that man is depleting valuable resources. Make a list of these resources and brainstorm ways to save them.
5. Find out more about the occupation of a marine ecologist.
6. Use the following question to conduct a class debate: are our lives being strengthened or weakened by modern technology?
7. Read the book My Little Island by Frane lessac. Make a list of some of the customs on the Caribbean island as described in the book. The author does not identify the island by name. Using the context clues and your research skills, try to discover which island is being described.       
Be sure to work on your journals, newspapers, and yearbooks. You probably will tie them with the lessons.I have three math papers to work on, they are fun ones.
The first one is called Numbers, Counting, and Place Value. It will be done on a reproducible page that is done up with the Big letters A, B, C, D, E, F, G, down the left side leaving room for rows of medium pictures of things. Row A.  will have five apples and a line for one blank apple; row B. will have numbers 7,4,8,2,3,6 under each of row A. Row C. has 5 jelly beans jars across it, jar 1 has 3 jelly beans, the second jar has 2 jelly beans in it, the third jar has 5 jelly beans in it, the forth jar has 7 jelly beans in it, the fifthe jar has 2 jelly beans in it. Row D. and E. have nothing across them. Row F. has the numbers 36, 129, 71, 4, 265. Row G. has nothing. The children are to do things with this page according to your instructions. that you will read or print out to them
1. Write your name on the top right corner of your page.
2. Count the apples in row A. Write the number that tells how many apples there are in the blank.
3. In row A, circle the third apple.
4. Put an X on the second apple in row A.
5. In row B, underline the number 8.
6. In row B, put an X on the number 4.
7. In row C, find the jar with the most jelly beans, circle it.
8. In row C, find the 2 jars with the same number of jelly beans. Underline them.
9. In row D, write these numbers as I read them to you:
    9, 12, 3, 25, 36, 17, 48.
10. In row E, write the numbers I leave out while counting from 1 to 20.
    1, 3, 4, 5, 7, 8, 10, 11, 13, 14, 16, 17, 19, 20.
11. In row F, circle the number with 2 tens. Underline the number with 6 ones. Put an X on the number with a 1 in the hundreds place.
12 In row G, write the largest even number from this list:
    64, 71, 67, 66, 63.
On a blank plain piece of paper follow these instructions:
One to Ten
Use as a Warm-up for Part 1.
1. Write your name one time at the top of your paper.
2. Draw 2 lines under your name.
3. Draw 3 apples with stems.
4. Add 2 leaves to each stem so that you have 6 leaves altogether.
5. Write 5 As under your apples.
6. Circle 4 of the As.
7. On the back of your paper draw 8 pies.
8. Draw a line under 7 of the pies.
9. Draw 10 happy faces under the pies.
10. Draw hats on 9 of the heads.
Find the number- for this use a reproducible with large numbers 1-10 on it.
then have the children follow these directions when each has a sheet.
1. Find the number 4 and draw a ring around it.
2. Draw 6 dots under the number 6.
3. Draw a line to connect the numbers 1 and 5.
4. Draw 2 lines under the number 2.
5. Put an X on the number 10.
6. Draw a box around the number 8.
7. Draw 1 line on top of the number 9.
8. Draw 3 balls under the number 3.
9. Draw 1 wiggly line under the number 7.
10. Write your name above the number 1.
Have a nice day tomorrow.
Hello! hello! Grandma hopes everyone is fine today.
Grandma hopes everyone is doing their tasks and responsibilities for the day. Grandma hopes you're getting ready for a prayer. 
For those Bible studiers Grandma is offering some questions to review out of Faith Alive This student Bible asks, " How did Noah show his faith? "
"Noah, "a preacher of righteousness" (2 Peter 2:5), put his faith into action by building the ark in obedience to God. When the ark was ready. God punished the wicked but saved Noah and his family."
Then this Bible asks, "How long was the world covered with water?"
"Noah left the ark a little over a year after he had entered. When Noah came out he built an altar. He sacrificed animals there to thank God for saving his family. Then under Let's Live it! Genesis 8:20-22;9;12-17 it says, "Thank God after Noah and his family were safely out of the ark God sent a rainbow as a sign that he would never send such a flood again. Whenever you see a rainbow, why not pause to thank God silently for something special he's given you? Grandma asks if you can remember or answer why he made the rainbow? and you must read to get that answer. 
Then this Bible goes into the part about the Tower of Babel; It goes on to say, "The tower of Babel was probably a ziggurat(Zig-ger-at). A ziggurat was a tall structure, like a pyramid, with stairs on the outside. These towers often had a temple on top, where people tried to reach heaven with prayers to false gods.
Grandma's question is what did he do to solve the problem of the people building this Tower? Then The lord said "If as one people speaking the same language they have begun to do this, then nothing they plan to do will be impossible for them." Now Grandma's question is what was God scared of them being able to do. Did he want people to stay simple for some reason until now that we have built a world to destroy what he made? Is our world today what he was afraid of happening too soon? Tomorrow we will talk about Abram.
Today after you have done some Childrobotics Grandma will only give a small and simple Creative dance lesson.In starting Book 57 about popcorn last night Grandma noticed they had a Creative Movement dealing with the very thing we are learning. It says to have the children pretend to be unpopped popcorn kernels by curling their bodies up tightly in a sitting position on the floor. Tell them to use their imaginations and move as they think the water molecules in the kernel do as you slowly describe the popping process. Also remind them as the author of Creative Dance that they are to move as feeling that process, not just the act itself.
Now Grandma has just thought up to have them move as if showing the feeling of being a marshmallow in the recipe and melting all over. For we will be covering information about marshmallows also.
Calendars-History, Science, Social studies, Reading, language, Math, Art, Health
Look at the calendar for your weather and mark it appropriately talk about anything necessary. Grandma has two extra projects having to do with the fall for today. These are from the book called Prime Time Together With Kids by Donna Erickson, illustrated by David LaRochelle through Discovery Toys, Inc.1989. Grandma will call this book 1002. The one project is Ironing Colorful Leaves between two pieces of wax paper as you probably remember maybe doing as a child. Be sure to put some newspapers between the ironing board and the wax paper and then Newspaper between the Iron and the wax paper so that wax does not stick to either surface for the best results. 
The other project is taking leaves and taping them on a window and dabbing paint with a sponge onto it outlining the leaves with the paint. Then when you remove the leaves you have the outline you can either draw veins in or Grandma would say to paint them. Grandma feels this could be done on paper also. If you are in an area where the leaves may not change, Grandma feels you could cut some out of paper and then she seen in the magazine Family Fun for October 2013 some leaves they either had or cut and then they decorated them with a paste of either frosting, unless they were a mold. You could use shirt paints that squeeze from a tube that you buy at a hobby shop to paint shirts or material with. ok grandma found the page. They took real leaves and pressed them open and dried them between a heavy book for 10 days and then they decorated them with metallic paint markers. Then for more shine they finished them with Mod Podge. It also gave them strength.
Ok, for our birthdays in Book 1 October 9 Johanna Hurwitz, children's author was born in 1937. John Lennon of the Beatles band, English musician, singer, songwriter was born in 1940. He would have been 73 this year. You may want to play some of their music and look up what happened to him.
Be sure to look over your own birthdays and checkout your schedule for school work to be done.
In going through the alphabet today Grandma will let you know it is also Alphabet Day(Korea).
Then in the Events from Book 1 Columbus promised his Captions that he'd turn back if land wasn't spotted within 3 days October 9, 1492.
We will now move onto information and activities from Book 57. The first thing Grandma will talk about out of this book says,"Is Popcorn Good For You?" The children may enjoy comparing popcorn to other snack foods in terms of nutrients, calories, ect. They will find that popcorn contains more food energy than most other foods. It is low in fat and calories, contains no sugar, and has more nutrients than most other snack foods. Popcorn has more protein than any cereal grain, more iron than eggs or roast beef, more phosphorus and fiber than pretzels or crackers, and lots of calcium to help build strong teeth.
Book 57 suggested a poster to display its values. I suggest fliers that can be handed out with this information on it. It gave me an idea of business cards stating you as an expert on health when we finish this year.
 This reminded me to tell you about a couple of things I seen in those Family Fun magazines for September and October of this year. One was to make breakfast like a smorgesborge with different fruits and ideas to put with cereal for breakfast. They had cereal with whipped cream and fruits also. Then they showed an idea of having waffles of an egg batter rather than the waffle batter. They said to just whip eggs a little maybe with a drop of milk like scrapped eggs and then drop them onto a hot waffle griddle until they were solid then put them on the plate sprinkle with salt and pepper(which reminds Grandma some children and people like herself do not like pepper on eggs-it was not till she was much older that she realized that) However, Grandma does love pepper on potatoes. Following her husband Grandma can eat them that way without even any butter, which Grandma loves butter on potatoes-lots of it. 
Next Grandma will talk to you some more about different popcorn and recipes Then she will go into poems. If she has time she will cover some things about marshmallows. There is a couple of things she wants to add in with the popcorn information. One type of special popcorn people love is Cracker Jack.
"There are many kinds of sweetened popcorn treats on the market today, but the most popular is still Cracker Jack! In 1893, two German brothers created a sticky popcorn, peanut, and molasses candy for sale at the Chicago World Columbian Exposition. It was a hit! It wasn't until 1896; however, that this new treat was given its well-known name. A salesman tasted the sweet and said, "That's a crackajack!"(Crackajack was a slang expression for a winner.) Today Cracker Jack is sold in 53 countries and the Cracker Jack Company buys more popcorn than any other in the world! In 1919, Cracker Jack began putting the little sailor boy and his dog on the box. Can you find out their names?(Jack and Bingo)"
Gourmet Popcorn
Children interested in farming might enjoy researching how popcorn is harvested or how breeders produce hybrids like Orville Redenbacher's gourmet popcorn. If there is a popcorn grower in your area, perhaps a field trip might be arranged. Maybe you even grow it yourself and have a story to tell.
Stories and Poems
"Popcorn Myths--Native Americans didn't know why popcorn popped so they invented stories to try to explain this unusual occurrence. According to one myth, there was a tiny spirit who livedin each popcorn kernel. As long as he was left alone, he was quiet. However, when the kernel was heated the little spirit inside became very angry. H'd shake around and puff out the walls of the kernel in his struggle to escape. The hotter it got, the angrier the spirit became and the more violent his struggle to escape became. Finally he would explode through the walls and disappear in the steam. He'd leave behind the fluffy white inside of his former home.Write your own myth explaining why popcorn pops."
Poems A-Poppin"---In the early part of 1900, popcorn was so popular that people wrote poems and sons about it. To help the children get in the mood to write their own poems and songs about popcorn, have a popcorn sharing experience first. This might be a good habit to make for every poem you may write about of other food and things. Maybe not to go through the senses again of each but take the time together with some popcorn, apples, dessert, or other form of something to eat.For this time being they are to use their senses to experience the popcorn. While the popcorn is popping, have them write down any words that come to mind relating to the sound, smell, and sight of popping corn. When the corn is popped, distribute a small amount to each child so he or she can look at it more closely and experience the taste. Then have the children share their word lists and you write them down on a chart or board or poster they all can see. This provides a larger word bank from which children can draw when writing their poems or songs. Plus this gives them a worm feeling together as a family.
You might want to share some poems or songs about popcorn with the children before they begin writing. Encourage them to use comparisons and words that appeal to the senses when writing. In one popcorn song, the composer compares the unpopped kernel to "bottle brown men" and the popcorn to "little fairies...in fleecy white" who skip and dance.
Marshmallow Poetry
Have the children create cinquain poems about marshmallows or something that is made with marshmallows. They may want to wait till they hear some things about marshmallows tomorrow. However, they could do the same thing with the senses as the popcorn when the desserts are made in the oven or such. Remind the students that each poem should contain:
                                Noun
                                2 adjectives
                                3 -ing verbs
                                a short phrase
                                a synonym of the first noun
For littler children you will not worry about the special poem part and accept whatever they can write and have them draw pictures even for recipes. This activity showed a picture of a marshmallow animal put together with tooth picks.
Poppin" Up 1,000 Years Later---Do you remember Grandma telling you about the 1,000-year-old unpopped  popcorn that still popped. Well the archaeologists found that in a cave in southwestern Utah? Pretend that you are that 1,000-year-old popcorn puff. Write a story telling about you life in Utah 1,000 years ago and how you ended up in the cave, or write a story telling about your reaction to the twentieth century(It must seem pretty strange to you!)
Popcorn People--Creat a cartoon strip using popcorn people. Have your popcorn people talk and react to situations like:
                           -Meeting Columbus in 1492
                           -popcorn's role in the first Thanksgiving
                           -life in an Incan tomb
                           -first ride in a popcorn wagon
                           -the movie Star Wars or Return of the Jedi or anything else popcorn might know                                     about
Life in the Popper--Pretend you are a kernel of popcorn about to be tossed into a popcorn popper or be popped.  Write your life story from kernel to popcorn puff. Tel how you feel throughout your popping experience. 

Popcorn Tales--Oldtimers in the midwestern popcorn-growing states used to tell tall tales. They told of one summer when the weather was so hot that the popcorn in the fields started popping right off the cob! The local livestock, thinking it was a snow blizzard, froze to death. It was probably this local tale that gave rise to the Paul Bunyan tale "The popcorn Blizzard." Kids of any age would enjoy reading or hearing this tall tale.
This will have to be all for today. Be sure to do work in your yearbook newspapers or any other journal writing they may want to work on. 
/