Shopping Cart
Your Cart is Empty
There was an error with PayPal
Click here to try again
Thank you for your business!
You should be receiving an order confirmation from Paypal shortly.
Exit Shopping Cart
Grandma's Place of Natural Learning Center
Is The Best Place for Learning
| | |
| --- | --- |
| Posted on June 9, 2013 at 1:45 PM | |
HOME EDUCATION PROGRAM

I am going to tell parents the basic learning for Grandma's Place for Natural Learning Center Home Education Program first. If you are involved in other lessons and happen to like mine parents should be able to substitute them for what they have, at least in our State you could.
Insects and Animals and the Internet
For whatever the learning may be do not forget to teach about the insects and animals. Grandma has some very special ways of bringing these things in children's learning. Do not forget the Internet either.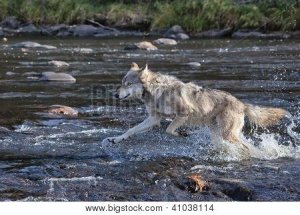 Grandma believes learning should be as natural as possible like education was in the beginning; For it is a known fact that education began in the homes and a backyard. Not to say the regulations are not necessary. A few people would take advantage of the system otherwise.
 Seasons-Subjects and Flexibility
There are several avenues that can be taken to make home schooling better learning through my Grandma's Home Education Program. She likes to follow the seasons in learning. History, Social Studies, Science, Health and PE should begin with the children themselves. Thier learning about God and Jesus is part of that History. I do believe our country was meant to be with Christian beliefs when they wanted to give our country freedom of religion. However, because it has been understood as to accept all religions does mean those religions should be able to be taught freely in our homes. However, because Grandma is Christian she will be teaching Christianity. I do believe our schools should have the freedom to teach as the constitution says "Under God". Reading, Writing, Art, and Music should always tie into what you want your children to learn for all ages. Reading should revolve around all the subjects and what they are learning about, if it be from the computer or where ever, The Library is a good source of obtaining books you may need. Everything else should also revolve around the reading as much as possible. Math should be taught at their level and speed to grasp it. She has some extra tips about it also. Have it tie in with the learning whenever you can. Always be flexible enough to see their potentials and give them space to learn, grow, and do. However, do not let them get away without some push and try. Grandma has all kind of fun things to carry these things through. Grandma feels it is best to start at the beginnings of things. It is also good to start things with foods. However, there is all kinds of things to cover in this area to lead children into good diets, bad foods as "GMO's", edible flowers, herbs and other plants. Somewhere I read that most our flowers in our yards are edable except dafodils. The wild trumpet flowers in our back yard are suppose to be toxic; however, I did eat plenty of them the last few years. I haven't eaten any this year. However, they could be better for us than many of the foods in the stores today; hummingbirds thrive on there nector along with the bees. Therefore they are definately well worth having because Monsanto are killing our bees. Great Brain Power!
Safety, Maps, Directions, and Rules
Begin your set up with a map for fire and emergencies. Draw seperate ones if necessary. Draw one basic one at least. Make sure everyone knows what door to go out from what room if there is a fire. Make sure everyone knows where to go and what to take if there is a disaster possible of tornado, storm, flooding, ect. Take into consideration any emergency that may occur, let everyone know what they are expected to do if these things should happen. If someone came in the house with a gun, or in an argument with someone which Grandma has had happen. If someone in the home was hurt or needed emergency care. If you were outside and something happened or someone got hurt or lost. Many things can happen in life. Some children do better if they know what they can do or expected to do. It could be some children feel better if they are part of the help, take that into consideration and talk as a group about it. What if someone was electricuted or a child got ahold of some matches and started a fire. What should the older child do. Remember your safety rules and go over them on the first day of my set up. That will be one of the first lessons given and go through the rules of the house which most children know in a home because they have been raised with them. However, expectations in home schooling could change some things if things need to be more controlled. Be sure and make that clear up front.
Tasks and Responsibilities
Make a list of tasks in the home and responsibilities. Children do better if given a task to help with fixing a meal or cleaning instead of running about the house being wild or fighting with their siblings. Running a house is not just up to the mom or dad. It is best as a family routine. That means that dads have to be as open to ways of raising children as mom's have to be as patient to share that and teach that responsibility. That also means that both of you have to let go of your chips to be shoved off your shoulder, meaning each must not become defensive each time they are told that you see another way. To make it easiest on you and the child many things can also be discussed together as the best options to do things. If children feel they would learn more or be under best control if things are handled a certain way then parents should listen. But parents must come to some decisions together how much time should be allowed for certain things and how much time should be given for a grounding or time out. It should be discussed what behavior should be allowed for disturbances and how they should be handled. Sometimes just a short time out for all parties helps in parent children differences, because there can be plenty. That is why there is usually a principle involved in a school. However, this is your home and you have chosen to home school your child here so there must be as much consistency as possible and a good home education program and it begins with the parents themselves. Also review by blog on Letting Go. That is letting go of things in nature that could effect how we are with each child. A parent must learn what things they do could effect how they carry out lessons with their children. They must be very distant in their natural feelings and tendencies. They must know what every action they do affects the child and if not be open to listen to their view. However, parents be careful not to let the child or other parent control all your actions. Remember you are important also. However, do not be overpowering or so set in your ways that everything must be your way only for you to participate.
Now back to the set up of lessons.  Do teach your child to use tools but make sure you are in control and safety is the first value in learning. It does in fact affect what happens in a family. Because my X-husband was hurt playing with a screw driver helping his father he felt scared to let his boys be around him as he was working on anything. It affected what they had in the family and the boys learning emensely. However, learning how to do things comes in other ways also. Grandma has seen it in her grandfather, her brother, and both her boys as well as a girl. It depends who you want them to get it from.
Areas
Once you have carried out the safety tasks then set up an area for each of your tasks of learning for each level of learning; from younger to older. Make sure the younger understand they are younger and break things easier and that the older understand that they must respect the fact that the younger are younger and do not understand everything. If older children must put things out of reach from the younger children then help them with this avenue. Make sure you as a parent know exactly what each younger child is doing and vice versa. You would expect that out of a teacher and a school so expect it out of yourself. Do have an area for drawing pictures, painting, crafts, or making things, maybe you need an outside area for messier jobs or projects. Make sure you  have an area for gardening or planting that you are comfortabel with. Make an area for doing experiments if want to do them. Have an area to keep house plants or herbs if you grow them. Maybe you have a garden and make sure everything you need for that is handy for that doings and all in the same place. Make sure that certain tools for certain tasks are organized together in that area so everyone learns what they are and how they are stored and where they are stored. Be sure certain unsafe things are locked from younger children though. Remember safety first in any walk of life do get your husbands cooperation and help in this area. Like Grandma said you both need to be on the same page together. Make sure chemicals are in a safe place and everyone knows how things should be kept. Make sure they know where certain things go and belong. In cooking make sure everyone knows where certain things go and should be put back and kept. Make sure you have the recipe you want and all ingredients before you start cooking. Searching for one utensil or ingredient can make caous in any project. Keep lessons and doing planned out two weeks in advance so it gives you some time. I will say many of the learning a child does involves cooking and cleaning. These are very good in any walk in life because it makes the difference in how they learn things and what they do in their lives. The more basic learning you can give a child in the home as you are home schooling the better a home education program you have. Have an area for Music, an area for home living for the younger child, an area of pretend work, shopping, acting, building and play character areas, reading, learning words, and doing papers. An area for social studies of different people and lands. An area safe for the animals and the children from them. An area for playing games and watching TV or movies. An area for water play inside and out and games outside. Area for exploration and supervision. It is quite evident why the best place for children is on a farm or ranch which Grandma thinks is going to come back because people are having to fall back on natural foods so much that it is almost imperitave that they have some space in their homes and on their property. Lastly, make an area in your home where, birthday calendars for the family and special people can be displayed as well as a time line to pin, tape, post or something giving the dates of special happenings I am going to give you. A time line is just a string that can be hung up somewhere to clip or stapple tags on of when certain things happened. Little stick-ups on different chart might work. Someway of keeping a record of when things happened in time. Make a calendar for the weather and a map they can pretend to give a forcast, cover it in plastic would be good. Have games to play I will send some that may be useful if necessary. Have an area for them to pretend they are giving a newscast. Also an area or on the computer they can print out a newspaper which will give them a record of all that they are learning and an overview. It will also help them keep up with the other world out there. They can visit with neighbors and add them in. It can be kept in the family or shared. You can also start a yearbook to share all the things you did for that year. Like keeping a scrap book. You can also start a record of family record past present what ever the need requires. It is important children can look back at happenings, good and bad. Then be ready to make lots of posters pictures charts and things to keep record of things to keep you organized and keeping the attention of the children. Remember to make things fun. Sing plenty of songs together! There is so many of these things I wish I had known the knowledge of years ago. All these may not be easy to carry out, just do your best. Always remember no one is perfect.
Schedules
Always keep schedules they can be very useful. Plan a time for reading and giving instructions. Charts of what you will be learning for that hour, that day, that week, that year. On your schedule have at least 6 hours of learning, if it be cooking something, cleaning something, petting or doing things with the animals, working on the computer, learning a game, or playing outside. Everyone wonders how Grandma carried out the things she did. It was because she did not let other distractions come in from what she had or could handle from that day. Grandma had times we ate, times we could watch TV or a game. Times we could be outside. Times for shopping or cleaning. a scheduled time for naps and reading. Times for play, writing and learning. Grandma wishes things had been a lot different in her times though. She hopes your times are much better than hers. It took ten years for Grandma to learn what she is telling you and it takes a lot to set it all up. Give the children tasks to help make it part of the learning. Start your day early unless you want your children to run the same schedule as you and be the same night owl you may be. Grandma runs a schedule of 6:30 AM to 10:30 PM or later right now which makes some days she does not get started on the computer till noon. However, that makes her mornings usually to her home and the computer can be over ten hours time. Grandma has spent most the day of Sundays to church lately. She still may have been on the computer Sunday night though. That is because she wants you parents to recieve what she has learned . She hopes she can have it as a record for her granddaughter Eva or anyone else in the family interested. 







Grandma went to college 6 years to teach while watching 10 children in her home. Even though she was teaching before that. She never really wanted to teach in the public schools but wanted to start a center for home schoolers. Unfortunately that never happened. For she is an entrepreneur educator. She went to college because she learned she could really relate to children well and never dreamed she would be offering what she has and knows through the Internet. Eva wants to have Grandma's Place of Natural Learning Center and child care along with Grandma's  home when she grows up unless things change. Eva also wants to work with animals but she says she does not want to go to college and does not want to be a vet. Grandma hopes  this can happen too. Grandma feels Andrea, Eva's Mom, differentiates on these things for Eva. Who's to know what the future will bring.
So make your schedule something like this with whatever time you want to give it. Grandma planned it as if she we a teacher at the school. First- I would get up and get dressed and do an excersize routine, children in my home or up at that time could get involved. That is hard because little ones attention may not hold that long. If equipment is involved it might even be harder. Allow time for hair and make-up if necessary. Grandma is getting to ugly for much lately. Maybe later more, she is dealing with weather right now in her home.Therefore it could take her an hour for these things, maybe 2 for church. Plan clothes at night so they are ready to go. Make breadfast around 7 to 8. Maybe a little TV for the children.Grandma would start Lessons around 8 and go until 12:30 for most of the day. The rest of the lessons for older children could be done in the afternoon when the younger are sleeping. Then they could all join outside after a snack to play a game together or some other form of outside doings. Maybe your schedule is different than Grandma's but it has always worked for her. Now you can go to Day 1 to begin lessons.  
Categories: animals, children, edible flowers and food, flowers, Home schooling, houses, insects, learning, parents
/